Earlier this month, I was lucky enough to attend World Travel Market, the leading global event for the travel industry, at London's ExCel Exhibition Centre. The event is a fantastic opportunity to showcase a diverse range of destinations and industry sectors to UK and international travel professionals; where people can network and conduct business with the global travel trade.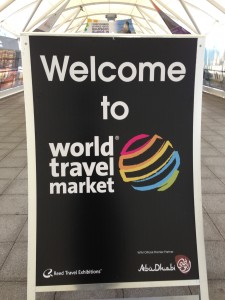 During my three days at WTM, I came across a mixture of lively and interesting people from all over the world, each offering very different opportunities and experiences. In total, there were nearly 5,000 exhibitors at the event. I was impressed and humbled to see such an enormous coming together of so many countries in one space, given the world today and its many conflicts.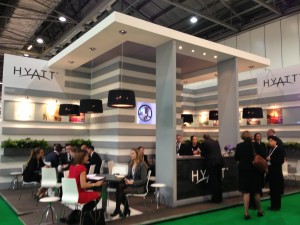 My first two days at WTM were spent working on the Hyatt Hotels stand where I met Andrew Ashmore, the Vice President of Global Sales EAME (pictured below far right with Karen Roberts, Sales Executive for Leisure Travel). Joining Andrew and Karen in the photo are Adi Sidhwa, Director of Sales & Marketing at the Grand Hyatt Erawan (far left), and Stephen Radcliffe (middle left), General Manager at Bali Hyatt.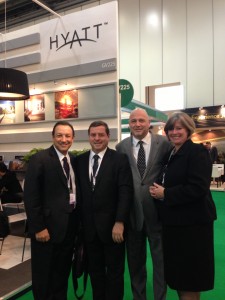 There were a number of other Hyatt general managers from around the world who I spoke to at length about future Hyatt events and projects, including Patrik Bayardo from the recently opened Andaz Amsterdam. Here he is, showing us the November issue of Hyatt Life: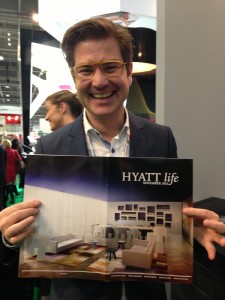 Next door to the Hyatt stand was Qatar Airways who were offering tea and pastries to visitors, as well as a chance to meet their resident falcon, for all the bird lovers!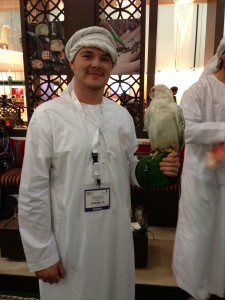 Which I made friends with too!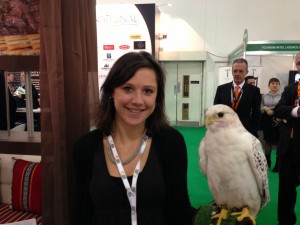 On my third day at WTM, I met the lovely Wilderness Safaris team who had flown over especially from South Africa for the event. I spoke with various members of the team, including Tracy Bamber, Kim Nixon, Outi Bourke, Grant Woodrow, and Bruce Simpson. Unfortunately, my mobile ran out of battery before I could get a proper picture of them all, but I did manage to sneak a pic of some of their amazing local art.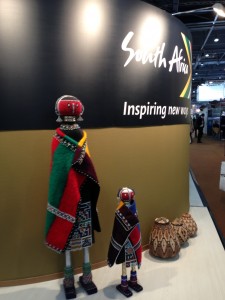 I also had the chance to meet some other special characters who had flown in from Kenya for the event.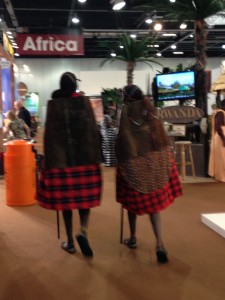 During my spare time, I was able to explore the ExCel centre in its entirety with my round-the-world ticket. My tour began in Slovakia, where I came across a woman selling some eccentric-looking hats – Ascot next year maybe?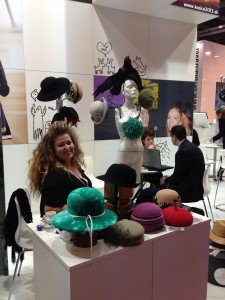 WTM is exhausting, so when I started feeling a bit peckish, I was lucky enough to stumble upon some kind ladies from Torún, Poland, who offered me some local gingerbread they were making: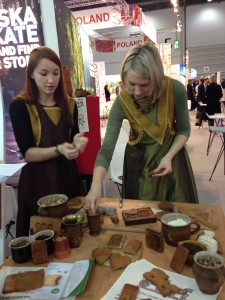 After fuelling up nicely, I continued on my travels where I soon received a cheery welcome from a bunch of Israeli musicians.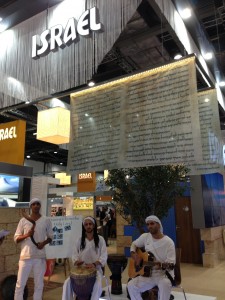 After all that dancing with my new Israeli friends, I needed some time to relax, so I headed to the Islas Canarias…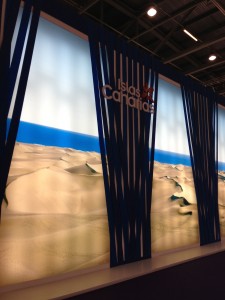 …where I was joined by my good friends Antonio Banderas…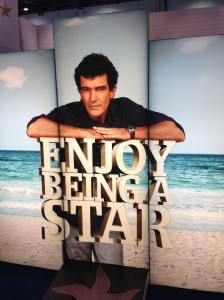 …and Barack Obama!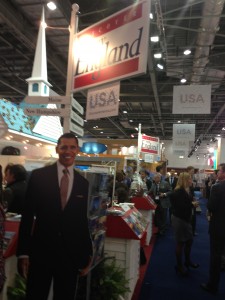 Once I was fully recharged again, I packed my bags and caught a train from Italy…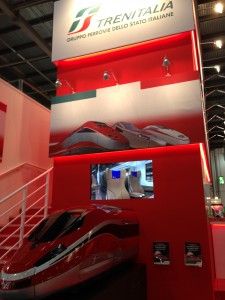 …to India, where on arrival I was greeted by my new friends…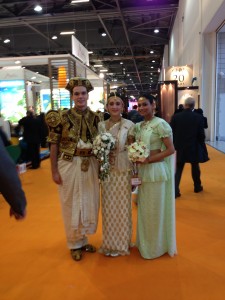 …only to be waved off shortly again afterwards as I headed on towards…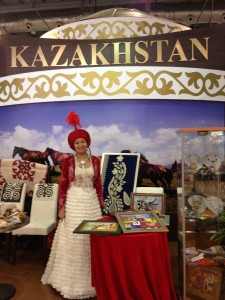 But I couldn't stay long there as I had to meet my friends for tea in Bhutan…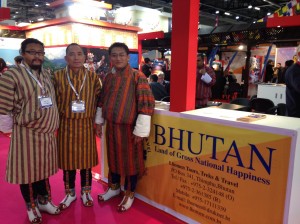 …and then make my way to Vietnam to pick up some pretty souvenirs…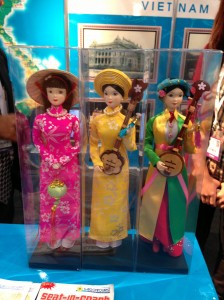 …followed by a quick stop via Japan.
Suddenly I realised it was getting late and I should be heading home soon. So, after grabbing a quick re-energising cup of Colombian coffee…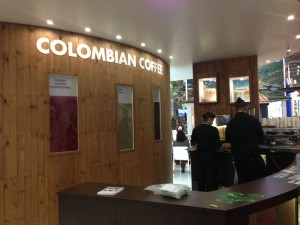 …I jumped in a boat from Costa Rica…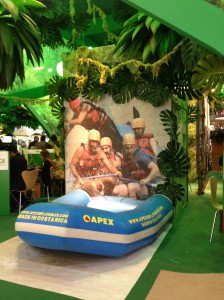 …and headed up to El Savador to say goodbye to my new friend Pedro…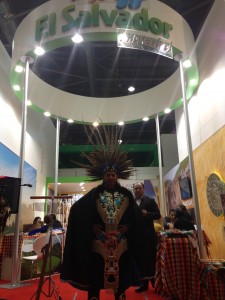 …and borrow his Formula 1 car…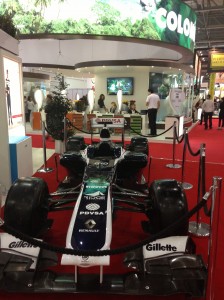 …which I drove all the way up to my final destination…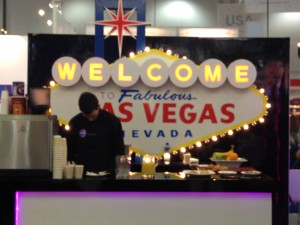 A few cocktails later, I finally hopped in a black cab back to London, exhausted after having experienced the trip of a lifetime!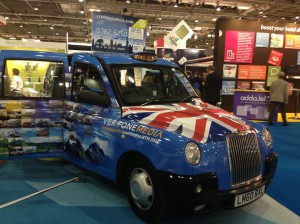 WTM is an amazing opportunity to meet various cultures and peoples from around the world. For those of you who have never been before, I strongly recommend visiting next year's event. For a chance to travel around the world, visit WTM – no passport needed!