Grifco is a creative, boutique, luxury travel, spa and property PR agency which nurtures the needs of its international clients.
Grifco is a leading public relations firm specialising in international luxury travel and lifestyle PR founded by Claire Griffin on 1st May 2002. It is a creative, boutique, PR company which nurtures the needs of its travel, spa and beauty clients.
Grifco PR's team of leading luxury travel, spa and property PR experts work very closely with clients, tailoring each campaign, to the point that they often start to see us as an "in-house" resource rather than agency. A personal, trusting working relationship is forged to maximise opportunities and to ensure that the best communication channels between client and PR is achieved.
The company has a well-educated, friendly team who pride themselves in obtaining the best possible results for clients. Grifco PR has its own specialist database with many thousands of personal media contacts.
In 2018, Grifco PR  joined forces with MMGY Global, the world's largest marketing communications organisation dedicated to travel, tourism and hospitality. As part of the MMGY Global family, Grifco's clients have access to an international communications practice across all marketing channels – providing a holistic and fully integrated solution to marketing needs.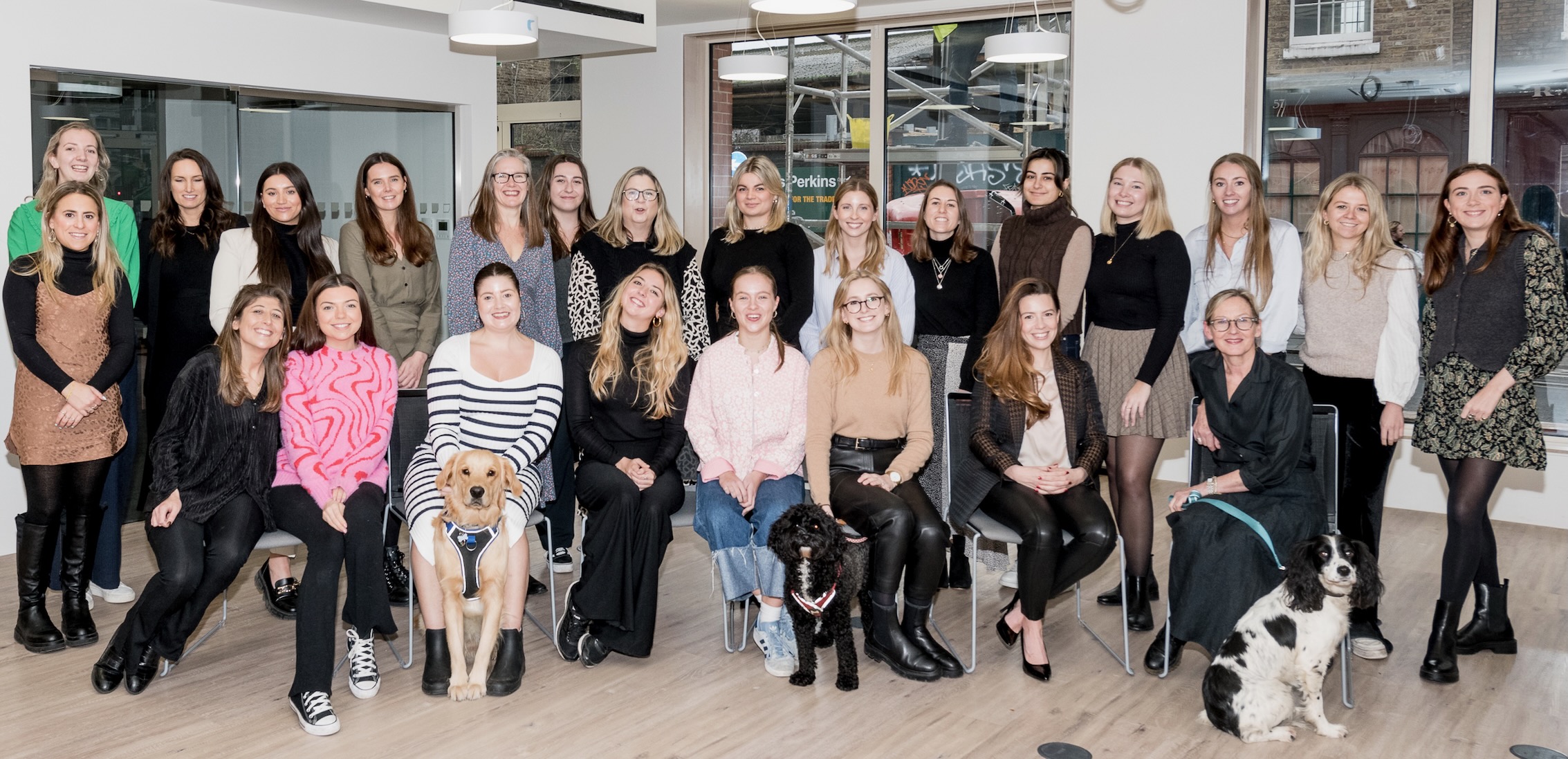 An efficient London based press office

Strong relationships with top editors and social influencers across the UK 

Excellent writers with media experience who tailor press releases for clients

Co-ordination of individual and group press and social influencer visits

Media networking, events and meetings

International affiliate agency partnerships
Evaluation programmes for clients

Innovative strategies

Creative story development and activations

Crisis management support

Press release distribution to all areas of the media

Daily media and trend monitoring

Regular brainstorming meetings and conference calls with clients 
Social media and digital engagement including Twitter, Instagram, Facebook and YouTube

Social media training and strategies for your channels

Media training

Attending all key press events in London on behalf of client

Event organising of press functions
Regular contact with marketing and PR teams for key partners, tourist boards, airlines and key tour operators to maximise exposure for clients

Third party tie-up and celebrity introductions to gain further media exposure

Awards and accolades

Media competitions, promotions and reader offers
We had the most brilliant time at Jade Mountain in St Lucia and have never stayed somewhere quite as beautiful. Thank you so much Grifco.

Bryony Gordon

Features Writer, The Telegraph
Grifco are without a doubt one of London's top travel PR agencies. Not only are they are a delight to deal with but the team are smart, efficient and work tirelessly to absolutely nail the unique angles we look for at High Life.

Ianthe Butt

Commissioning Editor, BA High Life
Grifco is one of the best, most efficient, most honest PR agencies out there – always on top of what is newsworthy, always dependable when it comes to organizing trips. I love dealing with them.

Daisy Finer

Condé Nast Traveller Magazine
Grifco are top of my go-to agencies for the best in luxury travel PR, they never fail to come up with new and interesting angles for each of their clients which are perfectly tailored to each publication. They know what to pitch, and when to pitch it, which at a busy weekly magazine is paramount. The team are great fun too, which always helps.

Hetty Chidwick

Luxury Editor, Country Life
With a team of adept, capable and clued-up professionals, Grifco are a joy to work and liaise with.

Farhad Heydari

International Managing Editor, Departures International and Centurion magazines
Grifco has one of the best reputations in the world of travel PR. I have found them to be efficient, pro-active and extremely helpful. It is a pleasure dealing with them and with their many clients.

Mark Palmer

Travel Editor of the Daily Mail
Grifco are proactive, engaging and a joy to work with. They understand which media works best for which clients and vice versa meaning that both the press and the clients get what is of most benefit to them.

Nicola Kavanagh

Editor-in-Chief, GLASS
Grifco has always been one of my favourite PR agencies to work with. Friendly and down-to-earth, the lovely team are a pleasure to spend time with, both on press trips and planning independent hotel reviews over coffee.

Lucy Williams

Fashion Me Now
Grifco is an impeccable example of how a PR agency should be. They are always at the ready with original ideas and suitable suggestions; image requests are met swiftly; and the team are invariably friendly, fun and helpful.

Caroline Lewis

Online Travel Editor, Harper's Bazaar
With a team as enthusiastic as they are knowledgeable about their clients, working with Grifco PR is always such a pleasure. We've been privileged at The Arbuturian to have established a relationship with Grifco since our inception nearly five years ago and have enjoyed a long and fruitful working relationship in that time - long may it continue!

Toby White

Managing Editor, The Arbuturian
We love working with Grifco - they're brilliant at pinpointing the clients and destinations that are just right for your publication and always go that extra mile to deliver a totally professional service. You know if Grifco are dealing with it, it gets done! I always feel that I am taken care of with them.

Jane Bruton

Deputy Editor & Director, The Daily Telegraph
Consummate travel PR professionals: well informed, always available and ever efficient.

Frank Barrett

Travel Editor of the Mail on Sunday
GRIFCO is a hardworking, well-drilled and genial team that never stops coming up with fresh ideas that appeal to journalists and travel editors. They always get back to you promptly, and it's no surprise that many clients have stuck with them for years.

Nigel Tisdall

Travel Editor, Marie Claire UK
Grifco is the best PR agency I've worked with. Ever dependable and efficient, they are not only well-informed and skilled at understanding each publication's nuances, but they are honest, hardworking and enthusiastic and the one agency I relax with, knowing everything will be taken care of. A pleasure to work with.

Lauren Ho

Travel Editor, Wallpaper