Africa is known for its vast landscapes, rich wildlife and burning sunsets reflected in the enormous skies. Imagine seeing all of this from the comfort of your hotel. The sunset-facing Victoria Falls Safari Lodge, located in Victoria Falls, Zimbabwe, overlooks the Zambezi National Park and a watering hole frequented by elephants, buffalo and kudu. Guests can enjoy the breath-taking view from their rooms, MaKuwa-Kuwa Restaurant, the Buffalo Bar or the lodge's pool. Victoria Falls Safari Lodge is built from thatch and timber and rises several levels over the African plains, giving the impression of a vast open-plan tree house, with all 72 rooms facing out towards the Zambezi National Park.
Victoria Falls, one of the Seven Natural Wonders of the World, is situated only 4 kilometres from the hotel. Guests can marvel at the largest waterfall in the world, and during the full moon, witness the lunar rainbow.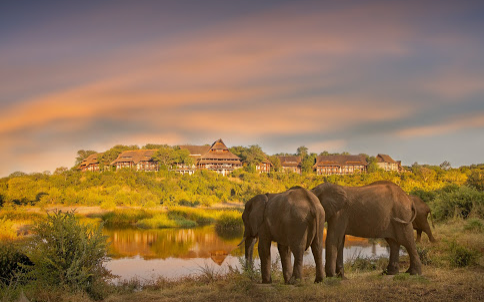 Victoria Falls also has a hidden treasure, so hidden the wildlife doesn't even really know it's there – it is a unique hide on the edge of Victoria Falls Safari Lodge's well-known waterhole. Siduli Hide was designed to look like a termite mound, concealing onlookers inside it, as they watch game in the Zambezi National Park come to the water's edge just a few metres away to drink.
It is a much-loved Victoria Falls activity, on which professional guide Charles Brightman takes small groups of nature lovers and photographers. At Siduli Hide the elephants often get so close you can count their eyelashes, and they've been known to put their curious trunks through the narrow opening and knock over drinks. While the exceptionally close-up encounter with these magnificent creatures is truly mesmerising, Brightman's incredible knowledge of all things flora and fauna, brings the experience to life, making even the tiniest creatures fascinating!
On a hot dusty late October afternoon photographer Sarah Kerr spent a couple of hours in Siduli Hide with Brightman. Kerr says: "I loved my time in the Siduli Hide – especially the way in which being hidden allows you to become a part of the natural landscape and observe animals undisturbed behaviour. From baboon troops foraging and crocodiles sunbathing to impala delicately picking their way around the waterhole, it was magic."
These are some of the creatures that Sarah spotted from the hideaway: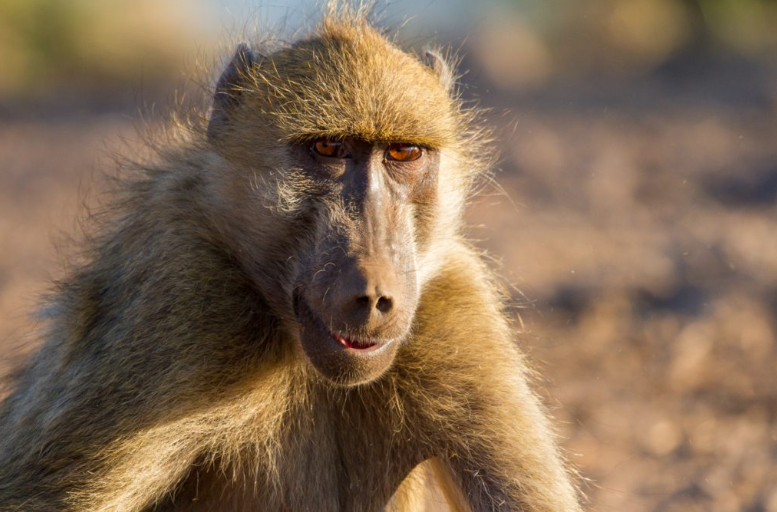 Baboons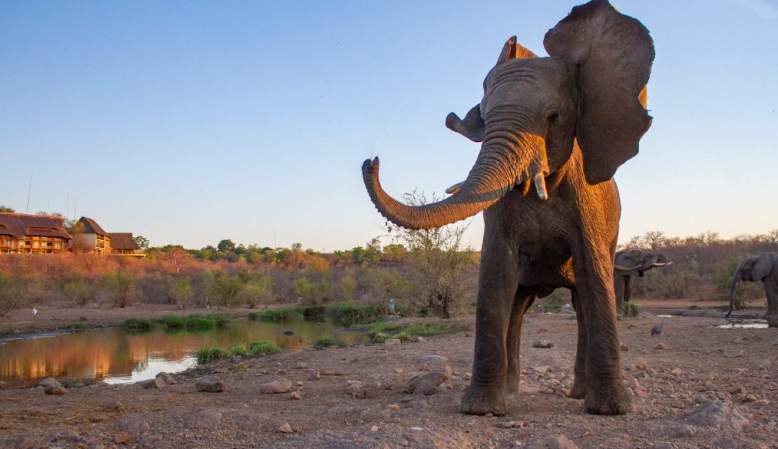 Elephants
Photo Credit: Sarah Kerr