Last week I had the pleasure of testing the new Power Lunch at Thirty Six By Nigel Mendham; a new concept which pairs a concierge service with yummy food, enabling you to tick off your 'to do' list whilst still enjoying a relaxing lunch hour!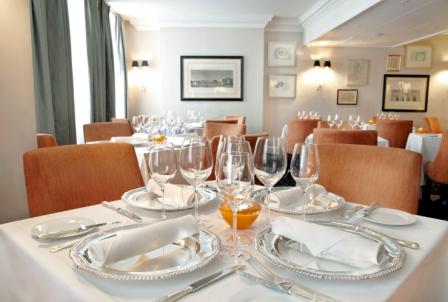 At 1pm we arrived through the restaurant's private entrance, aptly located at 36 little St James Place, where we were welcomed by the restaurants' charming manager Antonio and led to our table. As we sipped sparkling water (it was a school day after all) and nibbled on Nigel's delicious home made bread we perused both the food menu and the 'useful items' list; from which you can request additional extras such as phone charging, posting, reservation booking, shoe shining, battery and stamp purchasing and even food shopping.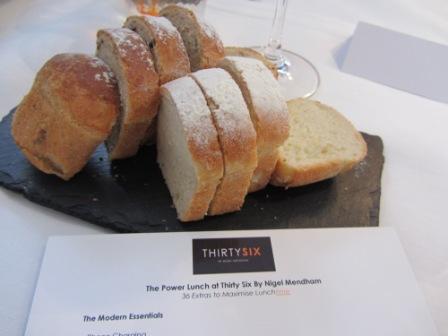 After a fair amount of deliberation, I opted for the hake, served with variations of asparagus, langoustines and jersey royals, along with a card and flower delivery for my mother's birthday later that week. My lunch partner went for the veggie option of butternut squash and savoury granola and to her delight a dress press; apparently the crumpled excuse for one in her bag was not quite appropriate for the black tie dinner she had to attend that night.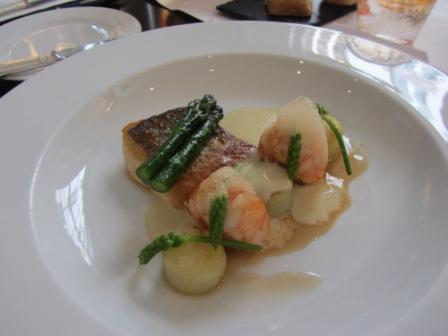 As our food arrived I couldn't help but feel a little smug- a sandwich at my desk didn't quite compare! It was delicious! The hake was moist and flaky and the langoustines were firm and flavoursome; the butternut squash and granola was apparently 'the perfect balance of sweet and sour.'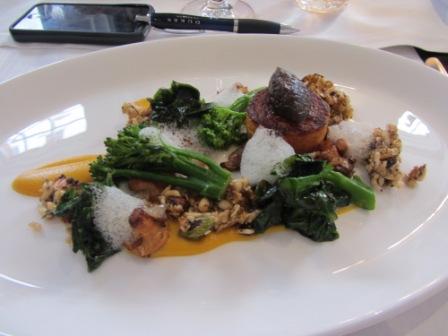 Despite an attempt to avoid desert, we decided to share the taste of rhubarb, crumble, ginger custard and ice cream. This was the perfect girlie treat, pink, light and super sweet!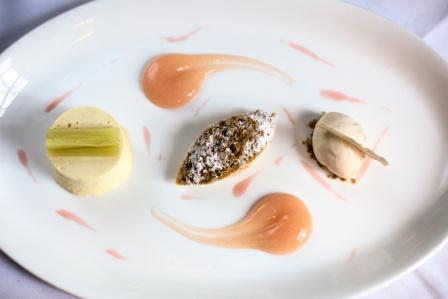 After paying the bill we wandered up to reception where we collected the card and perfectly steamed dress and went on our way, back to our desks full but with a lighter to do list.
A 2 course lunch at Thirty Six By Nigel Mendham at DUKES ST. JAMES LONDON is prices at £21, Power Lunch 'Extras' will be charged separately.