Grifco recently sat down with the very talented Dr. Jill Nash, director and author of the popular travel guidebooks, Luxury Backpackers, to discuss her take on the future of the travel industry. We also picked Jill's brain on travel trends, her favourite recently visited destinations, and travel essentials she cannot live without!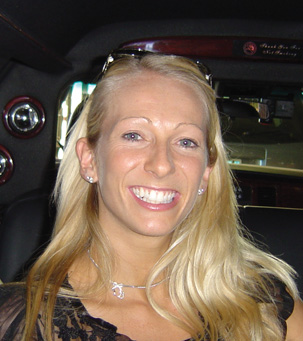 Grifco: So tell us Jill, what do you think the top 2012 travel trends are?
JN: I think travelling on a budget still remains a key priority for many. People are very cautious about spending, but will still want a break away. So with this in mind, trends towards big saving deals through packages or price comparison websites will remain popular for 2012. Equally, DIY bookings, and independent travel still remain strong for those who want to make up their own itinerary.
People are far more educated about travelling now, and will research their destination and accommodation before booking, so travel opinion website such as trip advisor will continue to help guide peoples choices. There is so much information on the internet too, which does make it sometimes confusing, tiresome, and laborious ,so many are choosing 'travel specialists' to act as booking agents and advisors, or sticking to places they know, trust or are familiar with.
Luxury travel is still going strong too- especially in the 'honeymoons' sector. With couples still getting married and taking that 'Honeymoon of a lifetime', they are looking for different experiences away from the beach – such as city breaks to train travel. In terms of destinations, mainland Spain and the islands will remain popular for couples and families, as will other 'close to home' options like Croatia, Italy, Malta and France.
Grifco: Where do you think the hottest destinations will be in 2012?
JN: I think the USA is a particularly interesting destination to watch for 2012. With city breaks to New York and Las Vegas remaining popular for couples and groups, and regions such as Colorado and Texas for those wanting more authentic American 'off the beaten track' adventures. Road trips on the West Coast and wine regions of California are also gravitating in popularity.
Grifco: In the last year, where was your favourite place that you visited and why?
JN: I'm surprised by my answer here – but Malta & Gozo. These two islands are completely undersold and do not get enough positive media coverage. They offer great climate, are easily accessible from the UK, perfect for young families, culture vultures, nature enthusiasts and foodies. I was particularly impressed with the level of quality home-made cuisine and local wines. The beaches were outstanding too, as were the many small boutique accommodation options. It is also a good choice for those watching their wallets.
Grifco: What is your all-time favourite holiday destination and why?
JN: The Philippines. For its outstanding natural beauty, unparalleled scuba diving, and pristine beaches. My favourite hotel has to be super luxurious Amanpulo in the Palawan Province.
Grifco: Do you have any travel essentials that you can't travel without?
My dive computer (which also doubles as a watch), my rather large backpack, my batik sarong (which works as a beach dress, cover-up and something to sit on) and my Platinum AMEX card (in case of emergencies!).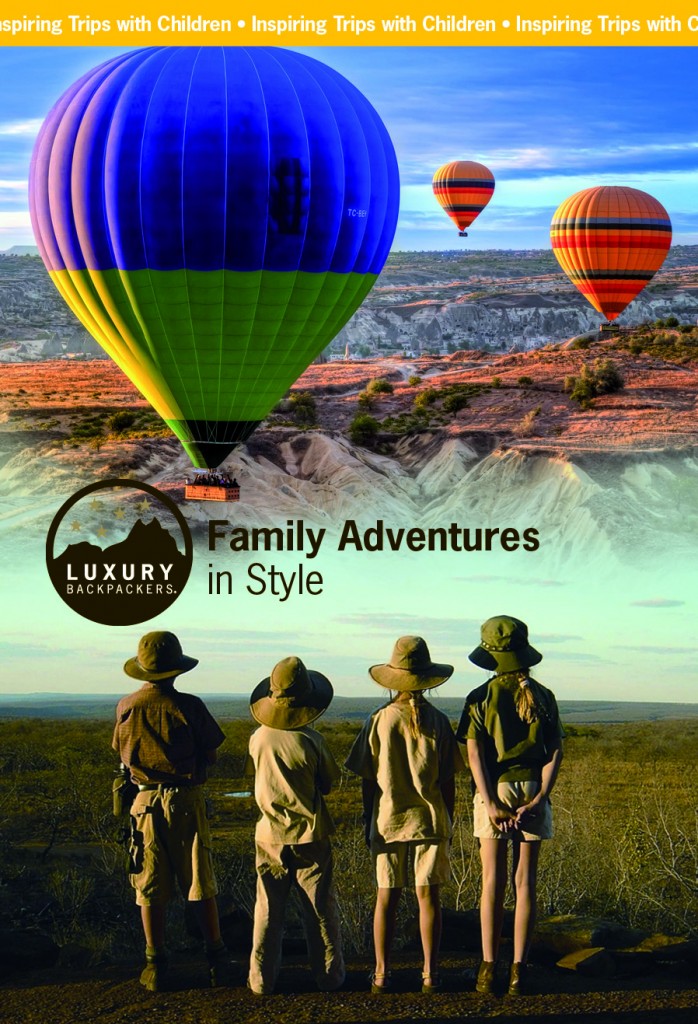 Luxury Backpackers guidebooks feature multiple varieties of stylish adventures around the world to inspire every type of traveller. The latest guidebook, Family Adventures in Style is now available.
For more information on Luxury Backpackers, visit their Website, Facebook Group, YouTube channel, or follow them on Twitter.