After an active day enjoying the famous beaches and bicycling of the Ile de Ré, GRIFCO were thrilled to visit the charming Hôtel de Toiras for a spoiling evening in comfort and style. Located at the forefront of the harbour of St Martin overlooking the ocean, the Relais & Châteaux boutique hotel has an enviable address and a brand new chef, Thibaut Peyroche d'Arnaud, whipping up a storm
in the hotel's restaurant, La Table d'Olivia.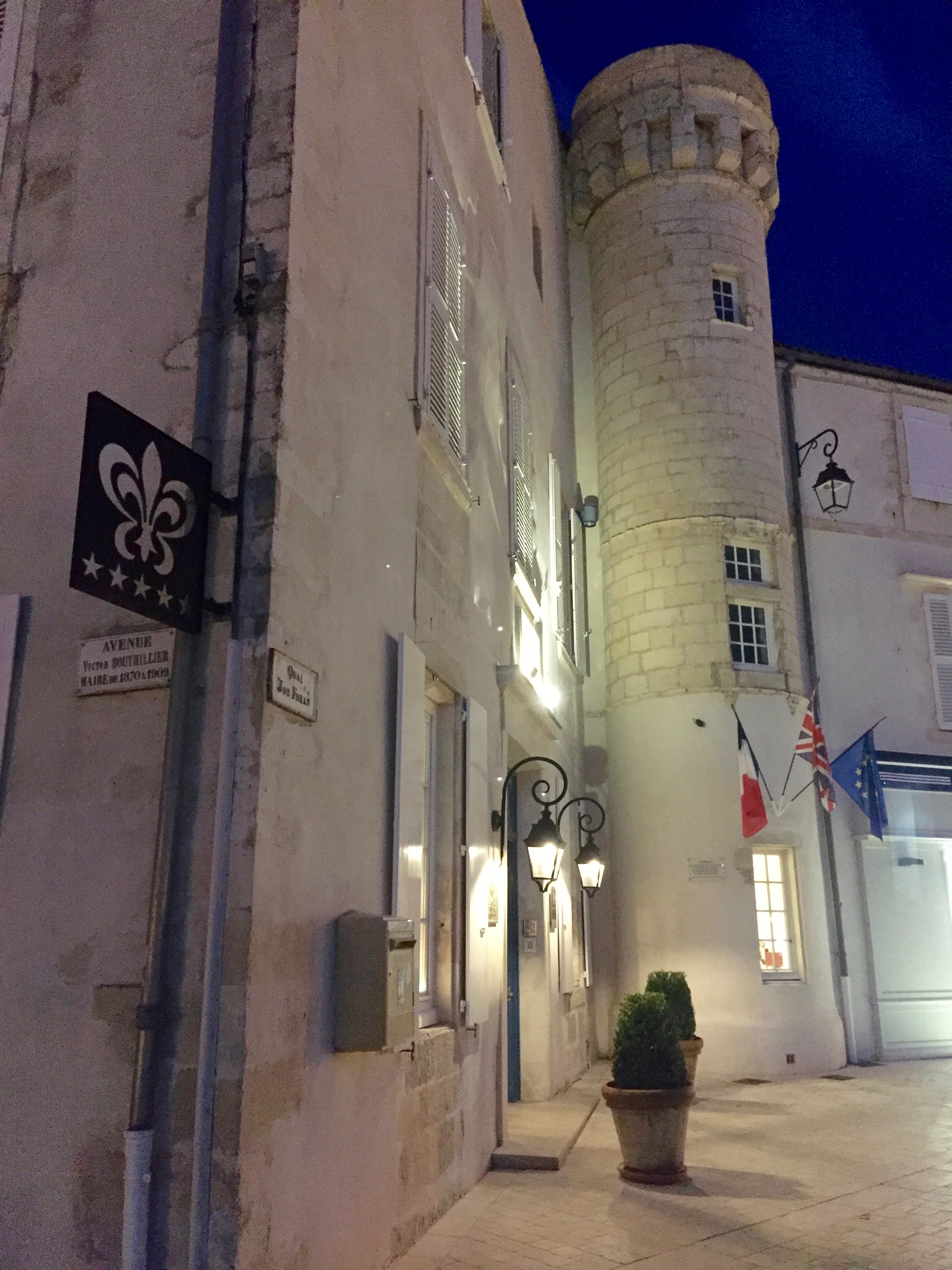 Upon entering the hotel we were warmly welcomed by members of the hotel's friendly staff and were escorted to a plush sofa by the fireplace for an aperitif and refreshments before dinner. Despite the hotel clearly being busy and filled with guests, there is a real feeling of calm and tranquillity in the reception area of the hotel. We sipped on a chilled drink whilst tempting our taste buds with fresh oysters and a selection of amuse-bouches to whet our appetite for the evening.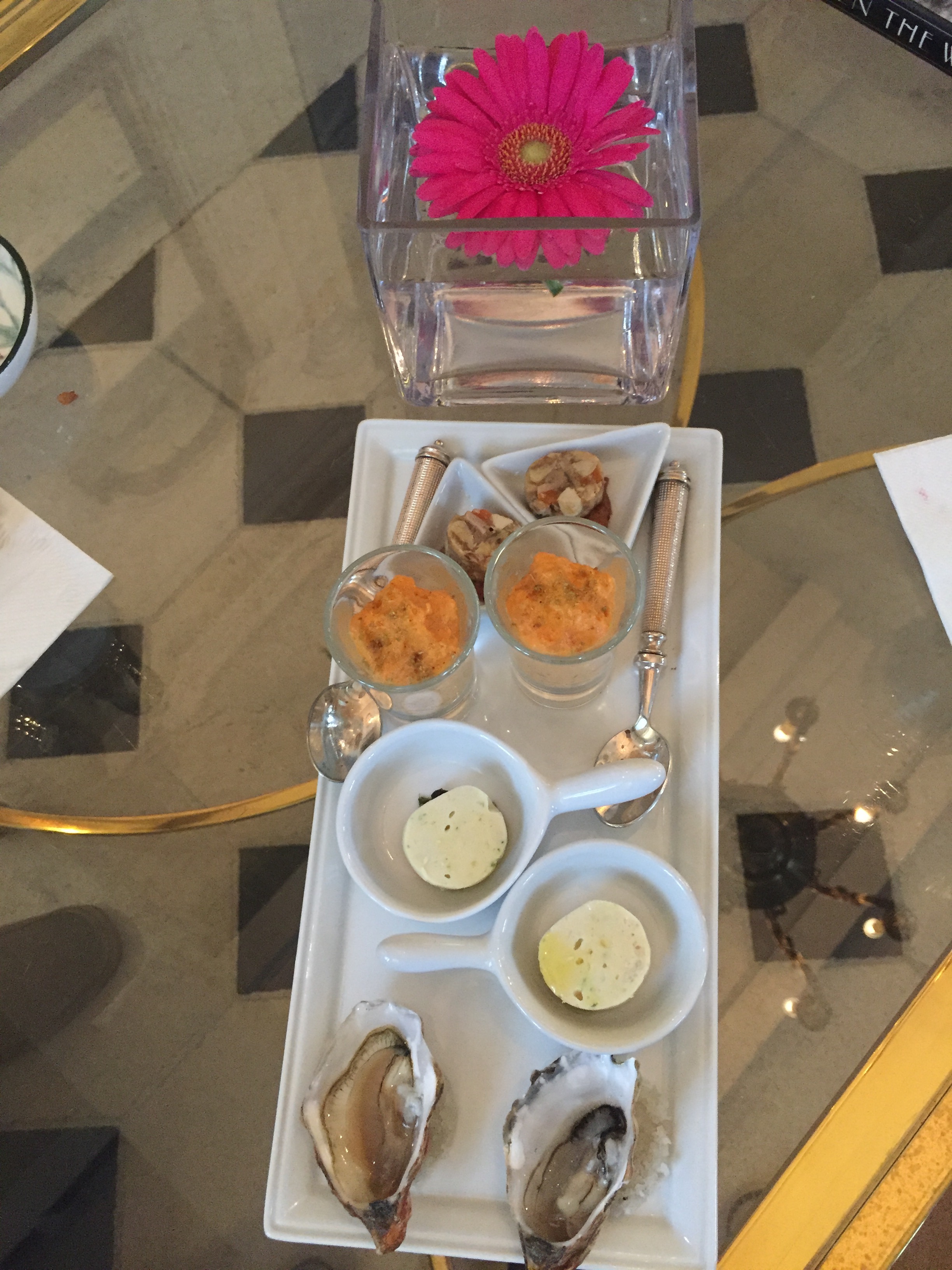 La Table d'Olivia is a cosy restaurant with only a few tables inside the 17th century styled dining room, which oozes charm with a portrait of Olivia, the restaurant's namesake, and other paintings displayed on the wall. There are a few additional tables available outside on the hotel's courtyard for a warmer evening. The flourishing courtyard garden is well worth a quick visit. It is so peaceful and quiet you immediately forget you are actually in the town centre.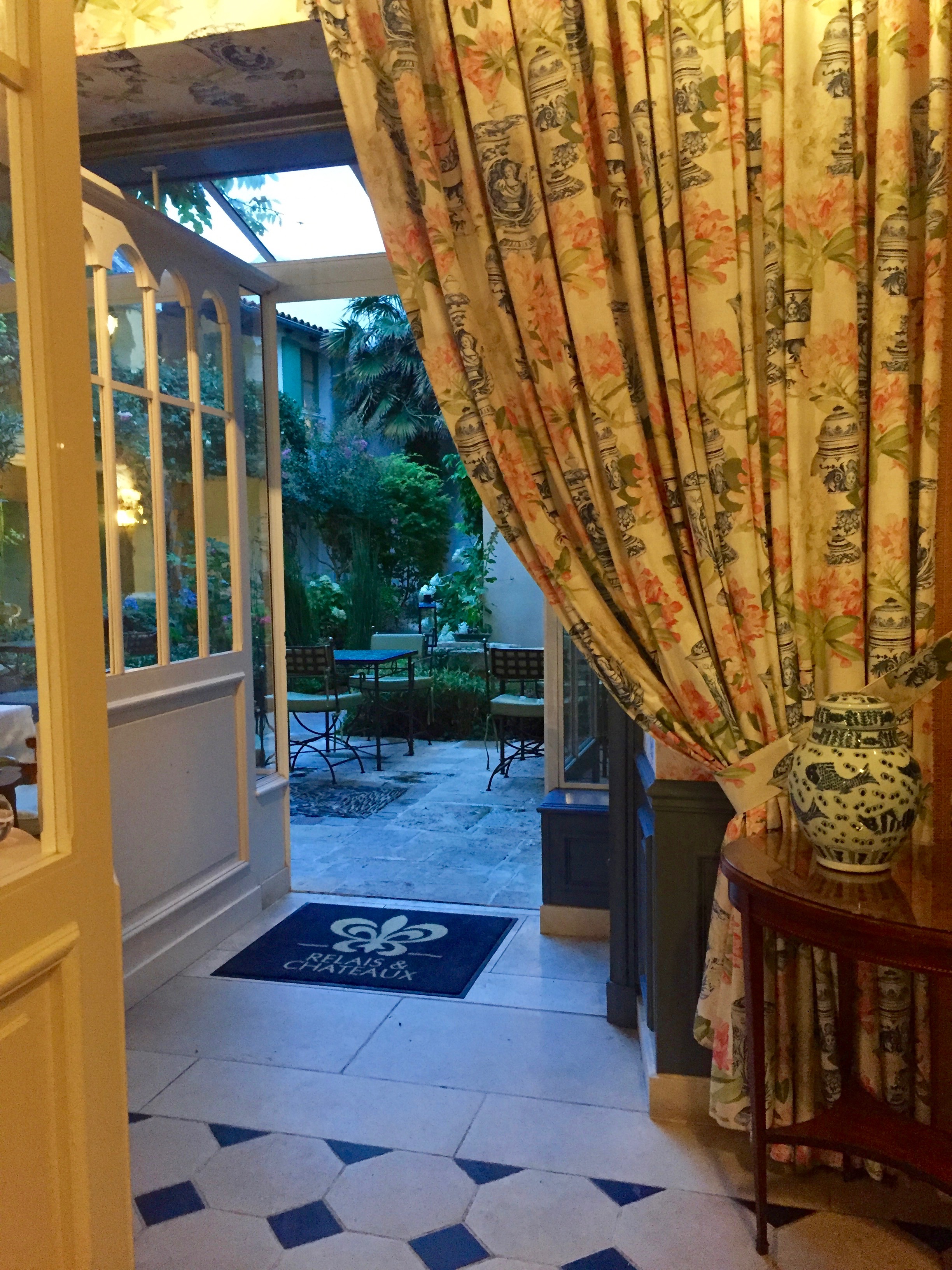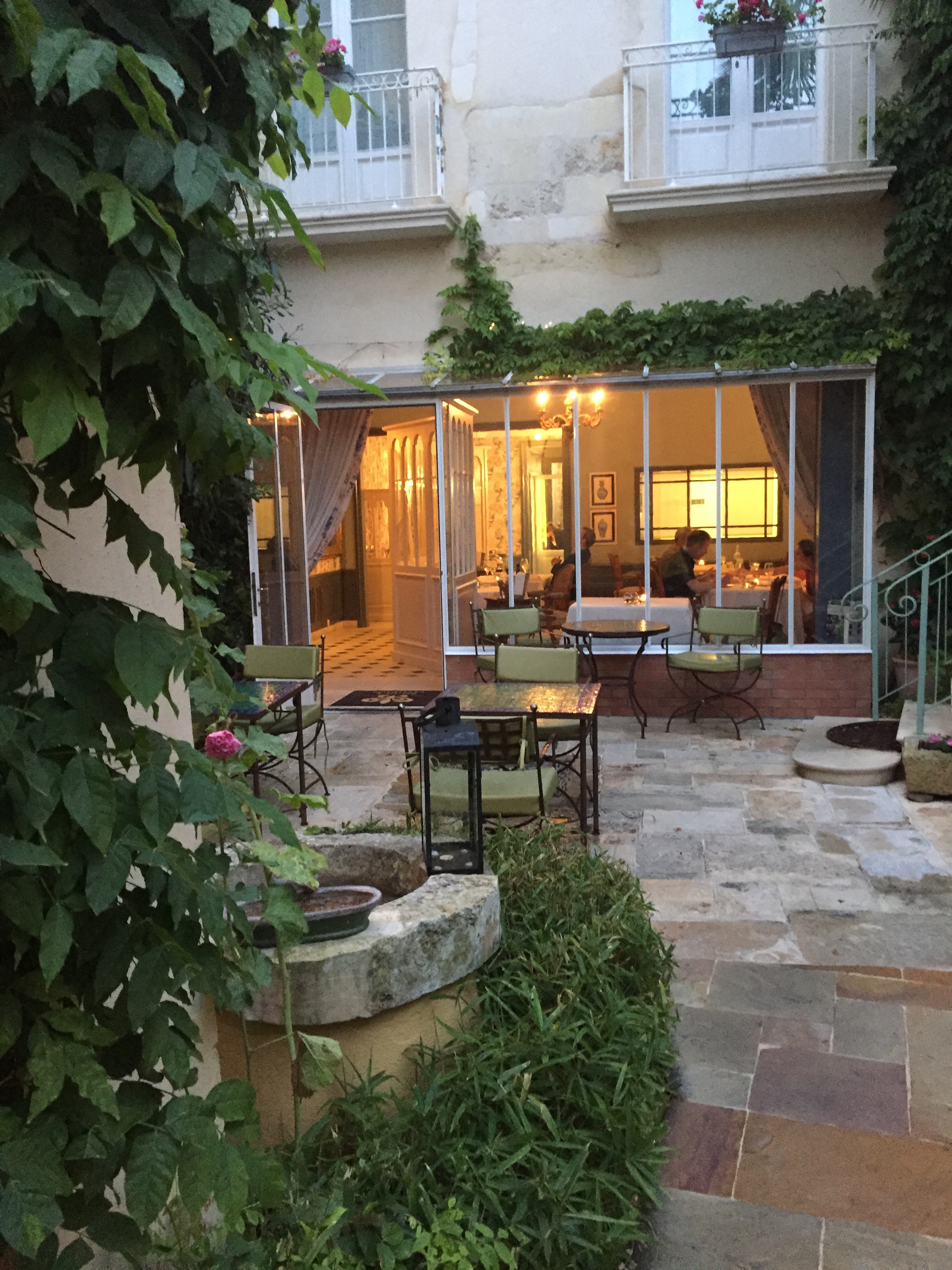 We were treated to a series of dishes that were gorgeous in presentation with flavour to die for. Chef Thibaut Peyroche d'Arnaud's focus on using regional specialities is evident and we were particularly taken with the roasted langoustines starter with artichoke compote and the marinated cod with green apple, herring caviar and curcuma.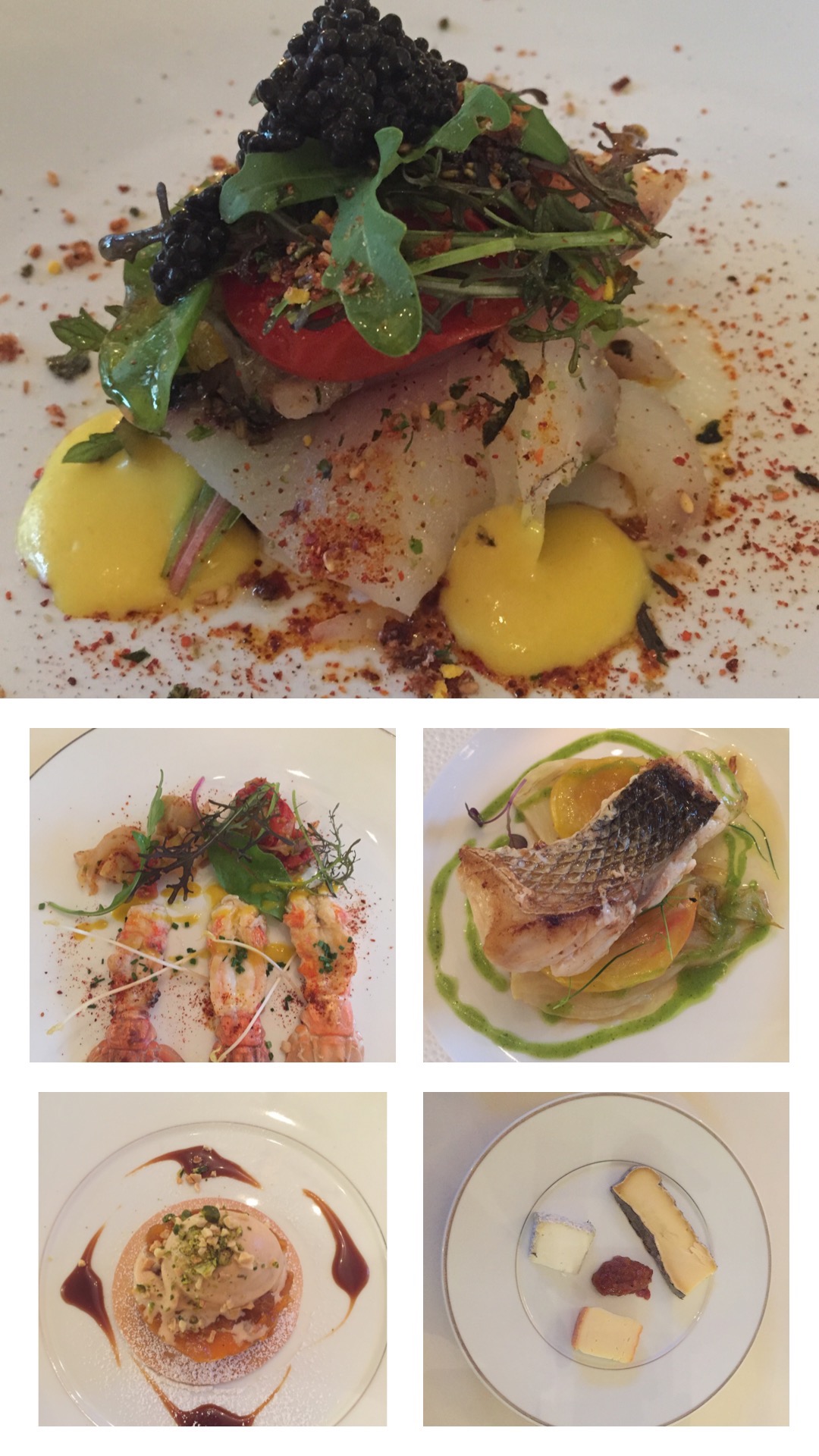 The Ile de Ré is famous for its seafood so we sampled the braised seabass with lemon and fennel and a special tuna dish. Both fish dishes although very different had melt in your mouth flavour, which went well with our French white wine. We somehow managed to save room for a selection of cheeses from La Cremerie Marianne and an apricot braised pudding with salted caramel butter.
Although now pleasantly full we decided it would be rude not to try the special Ile de Ré chocolate truffles to finish off our evening. We make vows to come to this special restaurant again next time in the region before saying au revoir for the night and walk home along the moonlit cobbled paths of St Martin.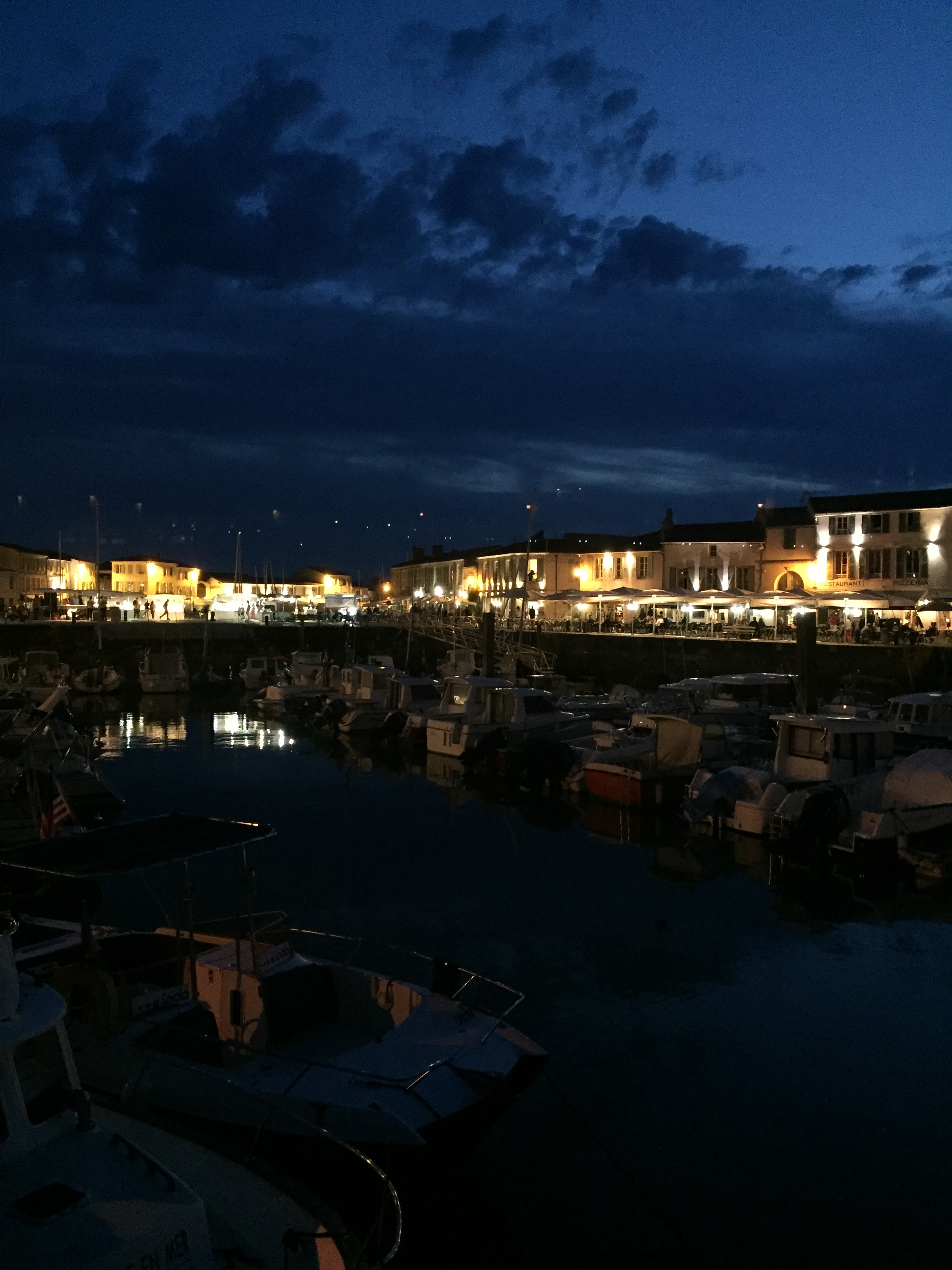 Many thanks to La Table d'Olivia and the team at Hotel de Toiras for hosting us for such a memorable and delicious evening. We couldn't recommend La Table d'Olivia more highly!
https://hotel-de-toiras.com/