Where better to enjoy a stress-free family holiday than Cape Verde, where the official motto of this exotic archipelago, known as "The African Caribbean" for its white sand beaches, is "no stress". With a flying time of just under six hours from the UK, this microclimate guarantees sunshine all year round and offers a host of water sport activities, on land adventures and cultural excursions, great for keeping everyone entertained on holiday.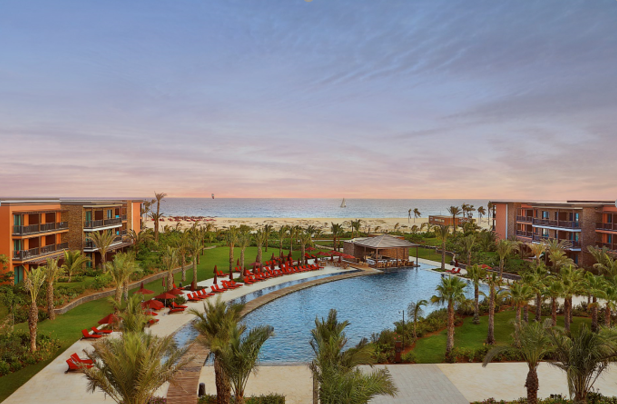 Stay in a family room at Hilton Cabo Verde Sal Resort and enjoy spacious inter-connecting rooms, access to a Kids Club, a first class Water Sports Centre and a helpful team ready to help you make the most of spending quality time together in this family-friendly destination. The island's colourful picturesque towns, striking volcanic landscapes and various island excursions promise to prise your children away from their electronics for a back-to-nature getaway.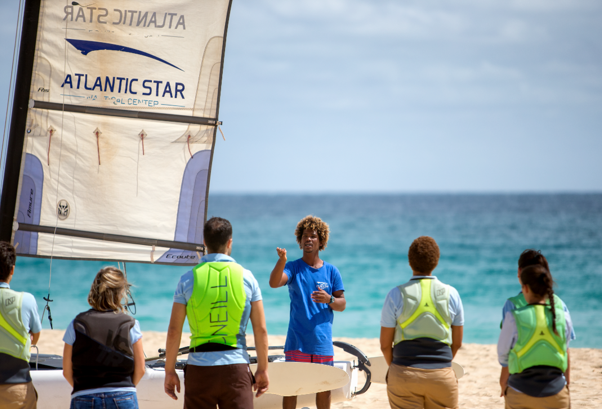 Water sports
If views of the sea aren't quite enough, make sure to visit the Hilton Cabo Verde Nautical Water Sports Centre, home to kitesurfing, kayaking, sailing, snorkelling, paddle boarding and more. Guests are encouraged to try new sports as a family and hone their skills under the expert supervision of trained water sports instructors.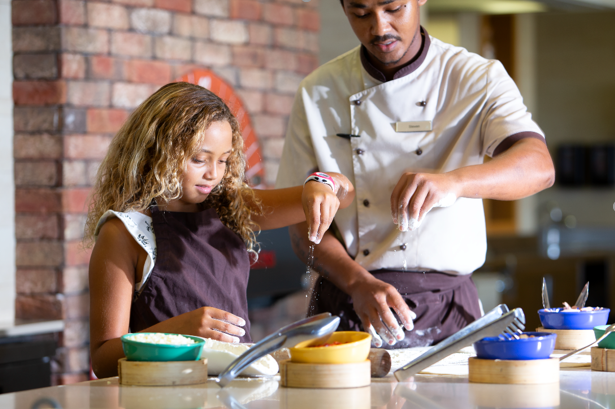 Childcare
Whilst mum and dad enjoy some much-deserved R&R on the beach after an active day, younger guests can head to Hilton Cabo Verde Sal Resort's Kids Club and take advantage of a new schedule bursting with fun and engaging activities. From 10am to 6pm, children will be busy with cooking lessons, hockey championships, painting classes and cinema sessions, along with so much more. The hotel offers babysitting services and a fully equipped playroom to keep the kids entertained.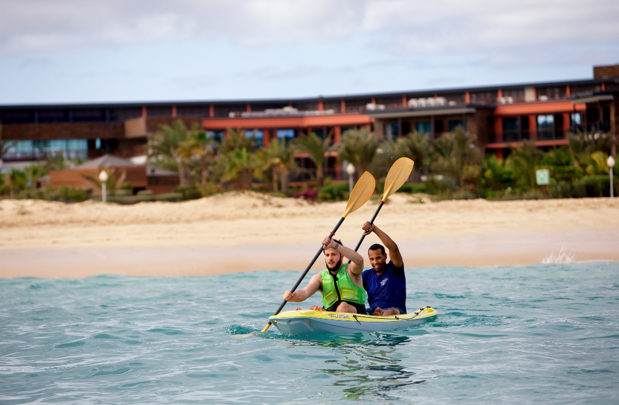 Excursions
Families wanting to spend quality time together whilst away won't be short of things to do and see. Head out to visit the Blue Eye cave in Buracona and its natural pools; experience spectacular mirages in the Terra Boa desert; travel to the colourful fishing village of Palmeira; or gaze at Mudeira Bay's stunning views over Monte Leão. If the surrounding landscapes and stunning beaches inspire you, participate in turtle conservation with TUI's Turtle Aid programme which helps to protect the turtle population exposed to threats such as ocean plastic and climate change. 2019 is the year of conscious travel – do your bit and give back!