Grifco recently sat down to speak with culinary whiz Nigel Mendham, Executive Head Chef at DUKES ST JAMES LONDON's Thirty Six restaurant. We asked Nigel to tell us about what inspires him in and out of the kitchen, the latest food trends we should be keeping an eye out for, and what every novice cook should be serving this season.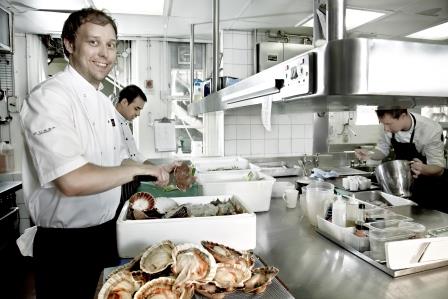 Grifco: How would you impress at a dinner party on a budget and if budget was not an issue?
NM: If I was cooking a dinner party on a tight budget, I would start with creating a maple glazed pork belly garnished with some English onions for an appetizer. For a main course, you cannot go wrong with serving a delicious whole chicken. I would use all of the bird to make different dishes like a pie with the leg, turn the breasts into mini Kiev's, crispy winglets and make a sauce from the carcass. I would serve something like Eton Mess for dessert, it's one of my top puddings for spring and summer, when English berries are in season.
And for a dinner party with no budget? Hmm, well there is no option but to go all out and use foie gras, truffles, fillet of beef, amedei chocolate and belle époque champagne!
Grifco: Who have you recently been inspired by?
NM: Roald Dahl's Charlie and the Chocolate Factory is one book I have loved every since I was a boy, which inspired me to create my new children's Chocolate Afternoon Tea.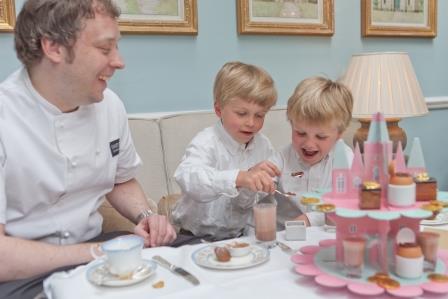 I worked with my talented team at Thirty Six to come up with a new afternoon kids tea based on my favourite childhood book. Think everything and anything out of Willy Wonka's factory – from specialty fudges, chocolate bon bons, mini chocolate milkshakes to melt in the mouth chocolate filled cookies and brownies with a twist. I don't want to give too much away, but this tea promises to win anyone with a sweet tooth's heart.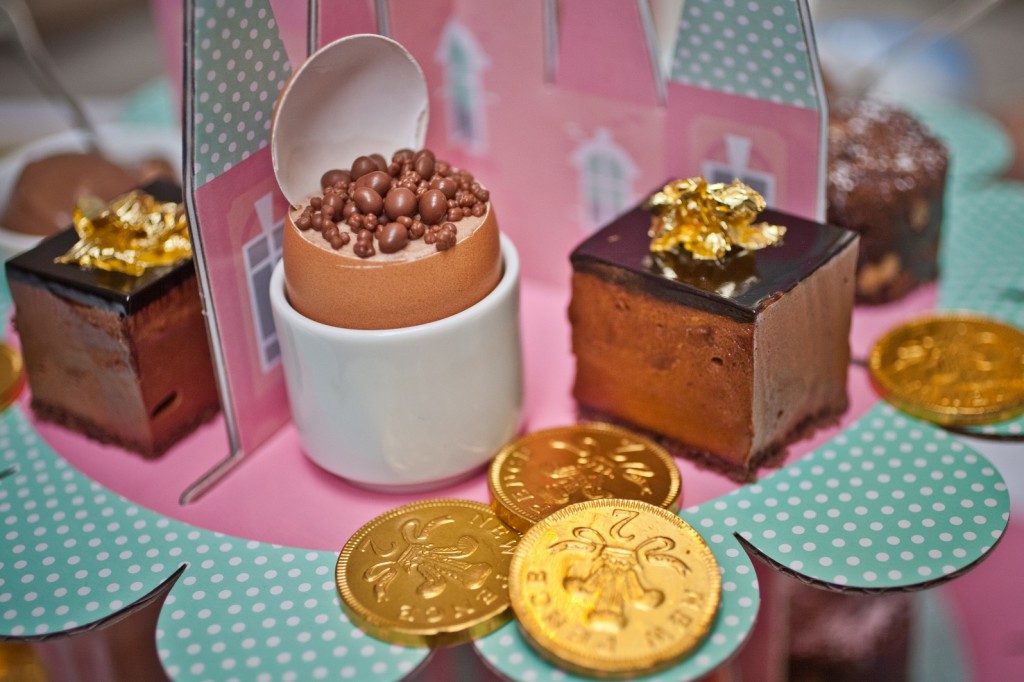 Grifco: Wow, we cannot wait to try your afternoon Chocolate tea! Special themed afternoon teas in London are really popular at the moment. What other food trends are you seeing in the industry?
NM: Food trends in today's gourmet industry are forever changing, but I very much believe that simple food done well will stand the test of time. This is one of my core values behind the excellent locally sourced British food we prepare and serve at Thirty Six.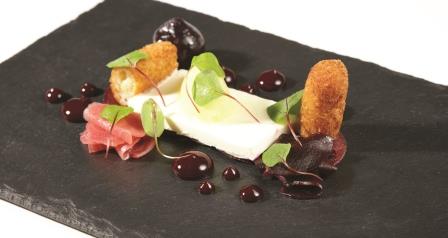 Grifco: What is one ingredient you think everyone should be using in their kitchens?
NM: Again I would have to recommend sticking with simple food, which you can use for a variety of dishes to please every pallet in your household. At Thirty Six we swear by Caroll's Heritage potatoes, which are sourced from up North in Northumberland, where I am originally from. Potatoes are the key ingredient behind so many dishes, whether you are creating a quick treat or a comforting feast. Every cook should have potatoes in their kitchen!
Grifco: When you aren't cooking for guests at Thirty Six, what's your favourite dish to make yourself?
NM: I like to make myself a good dry aged rib eye with béarnaise sauce and French fries. That dish is hard to beat after working a long day!
Stop by Nigel Mendham's Thirty Six at Dukes St James London to taste Nigel's delicious dishes for yourself.
Nigel's Spring sample menus include: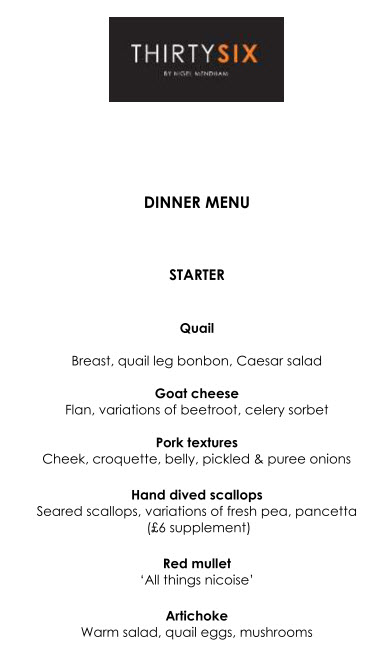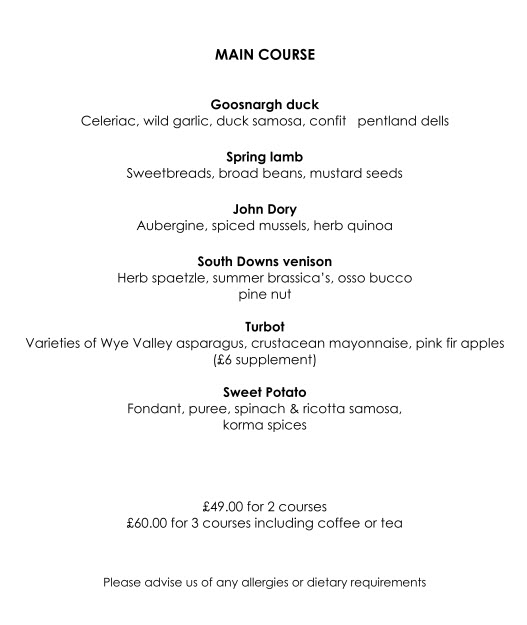 Restaurant Reservations:
T: +44 (0) 207 491 4840
thirtysix@dukeshotel.com
Opening hours:
Daily Breakfast
Monday to Saturday – open from 7am and last food order at 10:30am
Sunday – open from 8am and last food order at 10:30am
Lunch:
Tuesday to Sunday – open at 12 noon, last food order at 2:30pm
Dinner:
Monday to Saturday – open at 6pm, last food order at 9:30pm
Address: 35-36 Saint James Place, London, Greater London SW1A 1NY