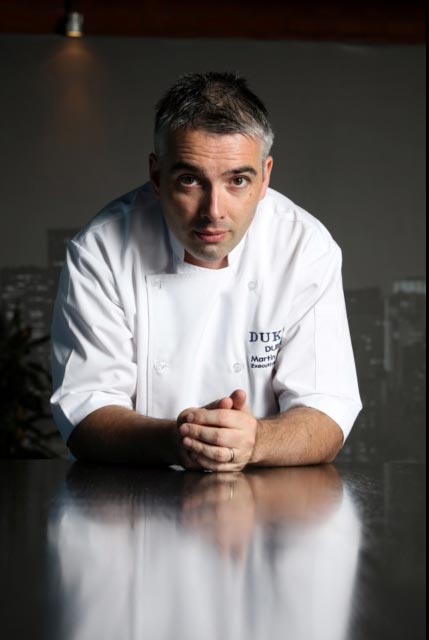 Five-star hotel DUKES DUBAI has now opened its doors and is inviting guests to enjoy a quintessentially British experience on Dubai's west trunk of The Palm Jumeirah. Part of the DUKES COLLECTION, DUKES DUBAI prides itself on its unrivalled attention to detail and exceptional customer service. Executive Head Chef, Martin Cahill, tells us what we can expect from the hotel's first-class F&B offerings, including its signature Great British Restaurant (GBR).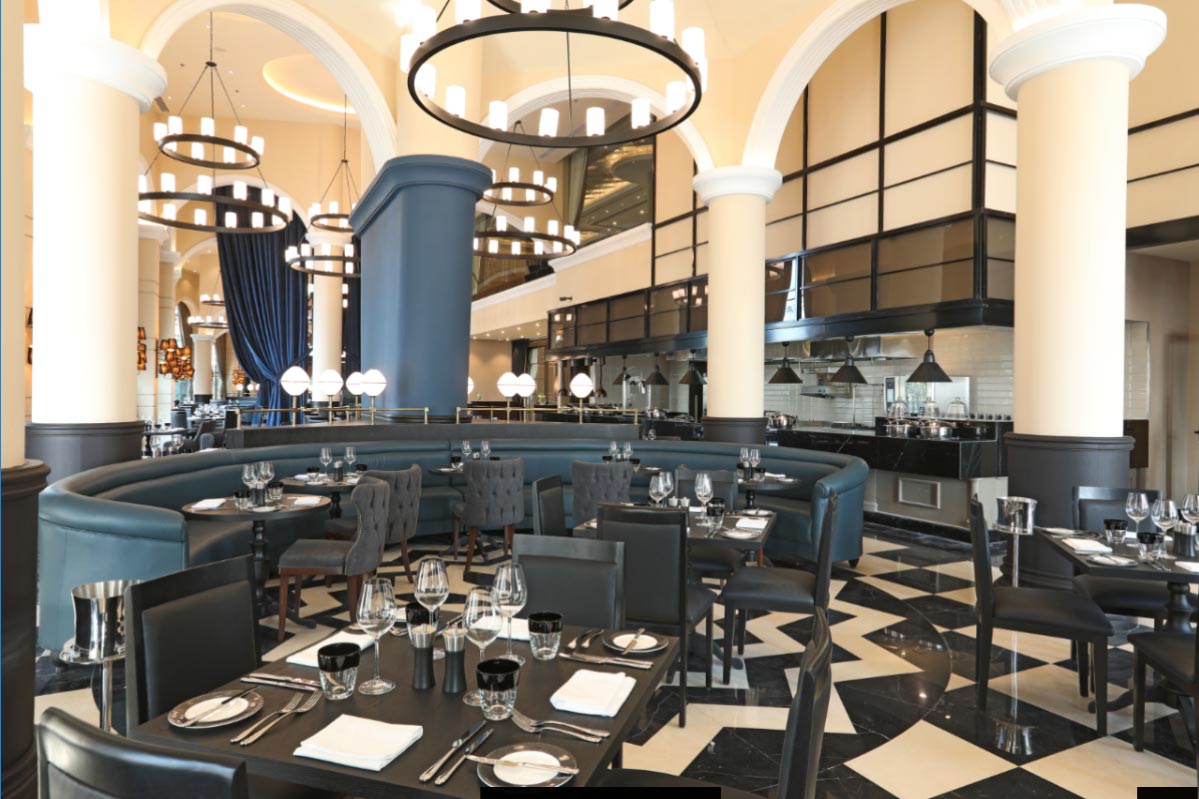 Tell us a bit about food and beverage in Dubai
In Dubai, there are so many options for food and beverage. There are only a few cities in the world where trends are set; London, Paris, New York, Asia, Tokyo and Dubai runs along with them. Food trucks are now popular over there, so the options for food and beverage are huge.
How do you pick your team?
For some nationalities, Dubai is the promised land. I interview everyone because I want to get the character right. I look for positive people. When we look for staff, we obviously look at their the skill set and previous experience, but also character is key. Graeme Dodrill is my Head Chef, Mohammed Issa Ibrahim Ali is the Executive Sous Chef and then Paris Halpawattage Asoka is my Executive Pastry Chef. Pre-opening is a real bonding time and you get to know everyone and their characters.
Where did you grow up and what inspired you to become a chef?
I grew up in Bolton and have three sisters so there was always lots of cooking and baking in the house. My parents' family have all got farms in Ireland so there wasn't necessarily a conscientious decision to become a chef, but every year going over to Ireland, milking the cows and collecting eggs from the chickens was certainly influential. When I was in my final year at school, I was the only one who wanted to go into food, but back then it wasn't really a masculine thing to do. Being a chef was cool, but it wasn't THE thing to do!
Have you been inspired by British cuisine when creating the menus for DUKES DUBAI?
In terms of the menus, part of the concept means that it has to have that British element but if we've got some great local ingredients, then of course we will use them. The main spine of the menu is dishes that I enjoy cooking; things like Lancashire hot pot, pies. We have a great rotisserie oven in the restaurant so we can do whole chickens on there or ribs of beef. The most important thing is that we cook for the guests. What I love to see is repeat guests in the restaurants, that's the biggest accolade for me.
What new dish have you brought to DUKES DUBAI that you're most proud of and why?
I'm really excited about the brand new high-tech equipment we have installed in our kitchen, and the fantastic chefs we are working with. The rotisserie oven is great for succulent legs of lamb, whole chickens and ribs of beef. Also, I don't think there is anything wrong with opening six oysters with a nice glass of white wine. Sometimes we get too caught up with trends but if you're confident in the product then it should work.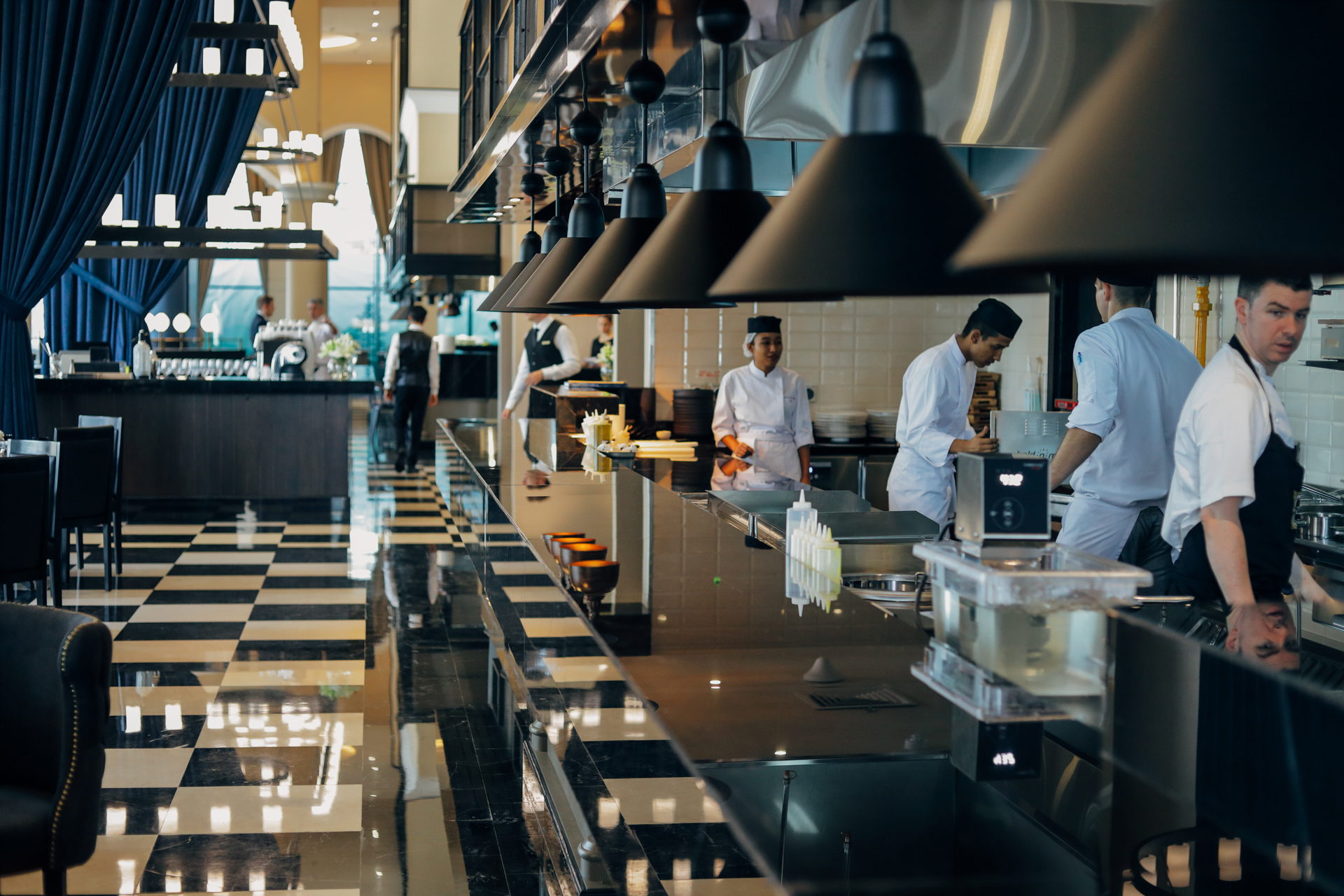 Can you tell us a bit about the other British brands that you're working with?
We are proud to be working with British supplier, Paxton and Whitfield for their lovely cheeses, chutneys and breads. In terms of afternoon tea, Rodda's supply us with their fantastic clotted cream. There is an abundance of rich ingredients in the UK; Menai oysters in Wales, Salmon from Scotland, black pudding from the North.
Can you tell us a bit about the afternoon tea at DUKES DUBAI?
People have tried to re-invent afternoon tea but actually, there is nothing wrong with a good old finger sandwich, so what we offer is an atfternoon tea that is fresh and cleanly presented, with a touch of home comfort. We have put a big focus on the things that you don't realise are important in afternoon tea; things like warm scones, fresh clotted cream and homemade preserves. There are also some twists on local classics; like a date chutney or scone.
What can we find on GBR lunch menu?
We have staples like the GBR burger and steak sandwich as well as more tapas-like options such as cheese, charcuterie and seafood platters. We have also bought a panini pressing machine for warm paninis. At the weekend we're offering really big roast lunches, where the waiter comes to your table to carve chicken, beef or lamb and then serves some lovely roast potatoes and vegetables with it. You'll feel right at home here, only we've swapped dull, grey British skies for Dubai sunshine!
What sets GBR apart?
We are very much consistent in our standards. We want to make people happy because of quality and if DUKES DUBAI reminds people of home, then that's great. GBR is a very timeless restaurant.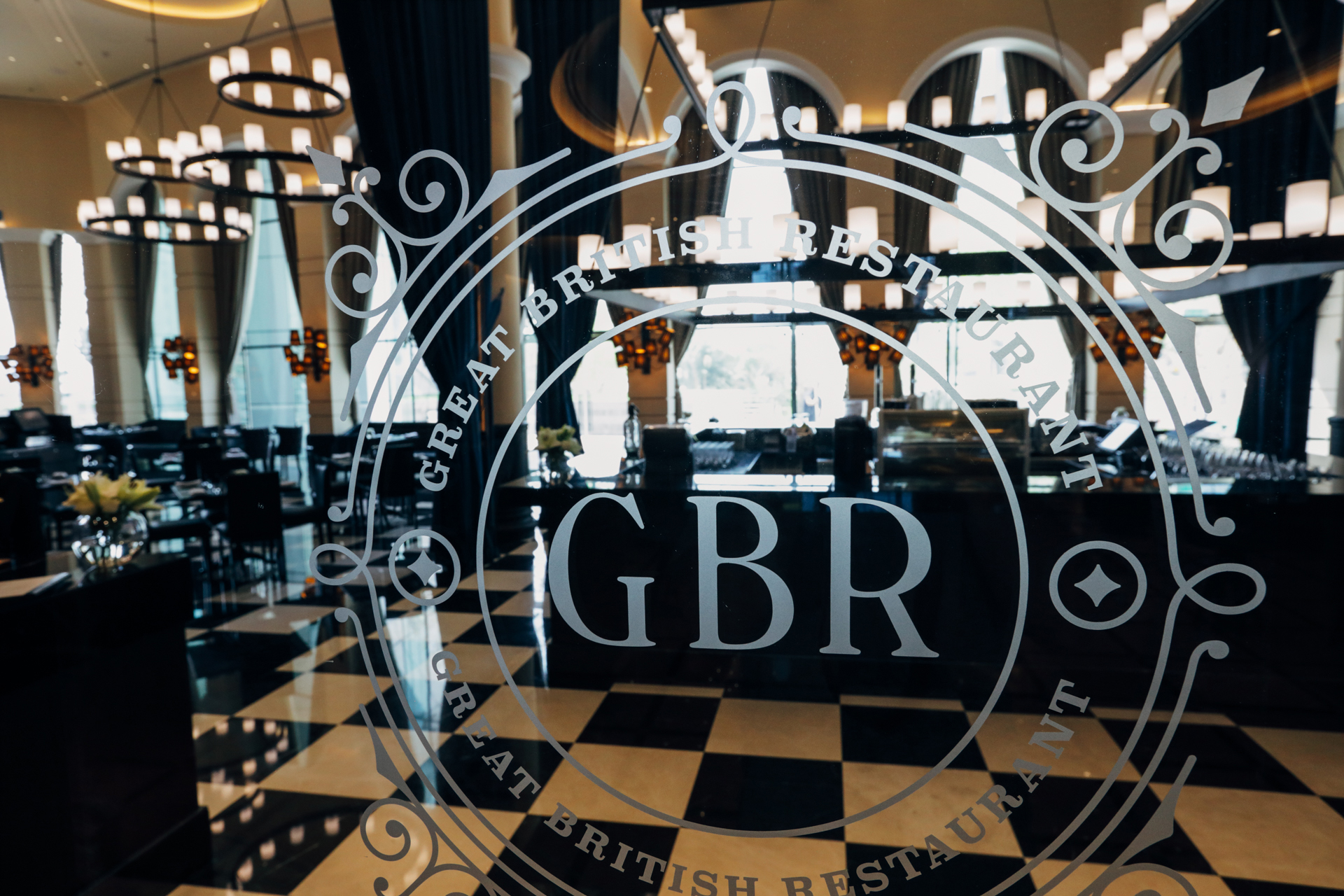 What's the Martin touch?
Simple food cooked well with very good flavours that aren't overpowering or complicated.
What do you most enjoy about living in Dubai?
I love my work and I'm passionate about DUKES. Dubai is very multi-cultural and there is a strong focus on tourism here so there are lots of things to do which makes it a great place to be with the family.
How do you like to wind down?
I love spending time with my kids and family. I like to take my daughter to the shops and we pick our ingredients and plan what we are going to cook. I think it's really important that we don't give kids bland food and that we educate their palate.
-Ends-
DUKES DUBAI, which soft-opened for training in December 2016, consists of 279 guestrooms including 64 suites, with a ladies-only Liberty Duchess floor featuring 20 rooms furnished exclusively by Liberty Fabrics, as well as 227 fully furnished hotel apartments and six distinctive dining experiences.
The remainder of the property's food and beverage outlets will launch within the next six to eight weeks. This will include traditional Northern Indian restaurant Khyber, marking the first international outpost for the Mumbai-based family restaurant group. Visitors can also look forward to the Tea Lounge for afternoon tea and the Cigar Lounge, offering a sophisticated selection of fine cigars and malts.
For more information, please visit www.dukesdubai.com or www.seventides.com
DUKES DUBAI is located within the Oceana complex on Palm Jumeirah, for exact location please click here