I love all products- Oils, moisturisers, and creams, the list continues and there are some products that I cannot live without on holiday…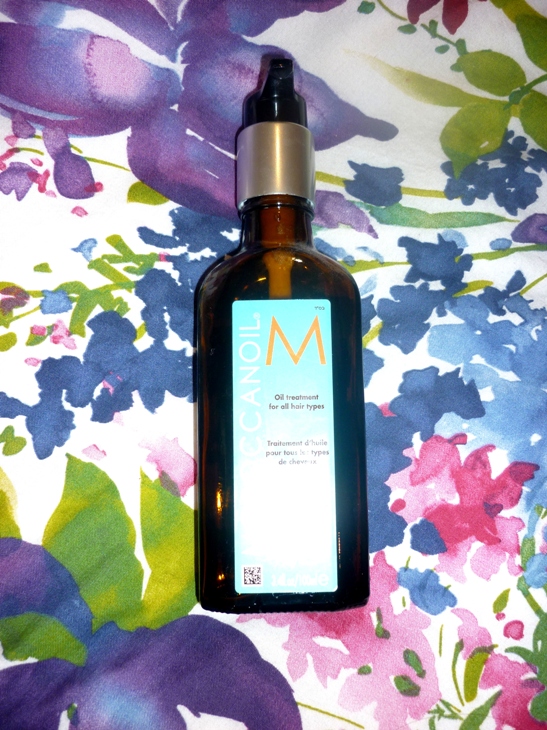 I cannot remember who introduced me to MorroccanOil but whoever it was I would like to thank them! Unfortunately this isn't my little beauty secret as Morroccan Oil has taken the hair care industry by storm and there is one product of theirs that stands out above the rest. The original MoroccanOil treatment makes hair feel and look glossy and healthy and smells divine. The secret to this oil is its key ingredient- Aragan Oil. It helps to strengthen and condition and reduces drying time. The entire hair care range is impressive and includes shampoo, conditioner and fantastic treatment masks, all smelling equally delicious to one another. They also have a hand-sized travel kit for perfect hair getaways containing a selection of the favourites!
Visit the MoroccanOil website to view all the products available.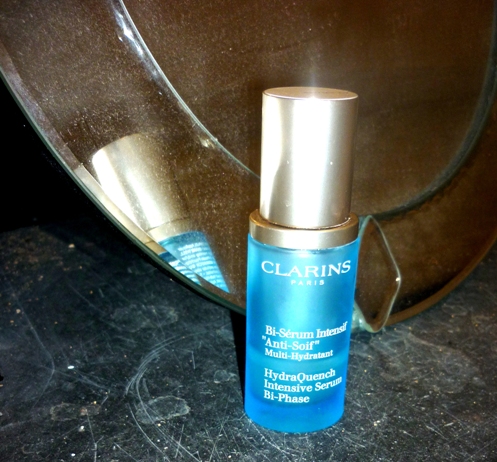 I have always been an avid fan of Clarin's which has stemmed from my mother who is a fellow, faithful Clarins user. They have a fantastic range for combination skin and every product of theirs has a deliciously distinctive smell. The Clarin's HydraQuench Intensive Serum Bi-Phase is an intensive re-hydrating serum which revitalizes the most dehydrated skin (perfect after a night out!). It instantly rehydrates the skin and maintains moisture level- the perfect light weight moisturiser… This product is worth its weight in gold!
Visit The Clarins Website for a full list of the products and to purchase the serum.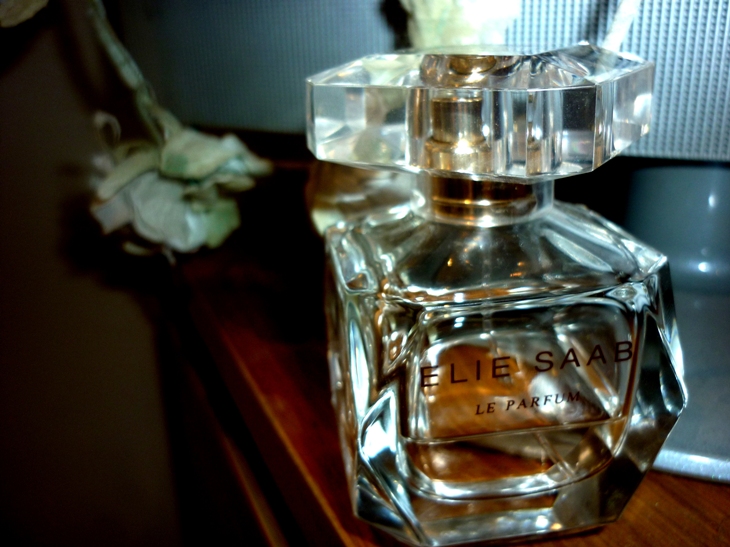 Purchasing Elie Saab Le Parfum was a very rushed, last minute duty free purchase but has now become my signature scent. It's not a scent that everyone will immediately love. The combination of orange blossoms, patchouli, Jasmine, rose honey and cedar work creates a strong and unique scent. This perfume is ideal if you are looking for something that isn't too floral and girly and it has brilliant staying power!
Elie Saab Le Parfum can be brought here.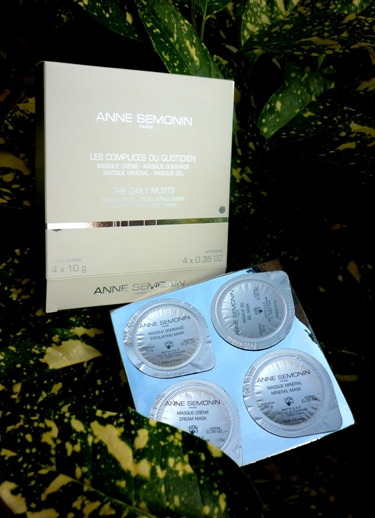 The Parisian ' Haute Couture' beauty brand Anne Sémonin has created the most practical and perfect holiday friendly kit using the brand's holistic and personal approach. The Anne Sémonin Daily Musts are a 'monodose' of each of the four face masks conveniently packaged in a travel-friendly set. What I love most about this survival kit is there is a mask to deal with any skin condition and mood you might be in.
The Daily Musts Mini Coffret contains one of each of the following masks:
The Exfoliating Mask is the first mask I use once I step off the plane. It is a gentle mask that acts to cleanse and brighten the skin while exfoliating, great for problem areas such as black heads.
The Cream Mask is particular good for those with sensitive skin, it nourishes the skin while reducing redness. I use it after a long day in the sun.
The Gel Mask is enriched with vitamins and minerals preparing the face for flawless make up application. The essential oils such as Lavender and YlangYlang leaves skin recharged with improved elasticity. Great for using before make up application or in the morning for a refreshing wake up.
The Mineral Mask for me is similar to drinking a litre of water! It is rich in minerals and really hydrates the skin leaving it feeling detoxified.
Visit www.annesemonin.com to purchase The Daily Musts and to see the full product collection