To celebrate International Women's Day, Grifco PR is sharing inspirational stories and asking for some words of wisdom from five of the fantastic women we are proud to work with around the world.
Tracy Bamber, Strategic Sales Manager for Wilderness Safaris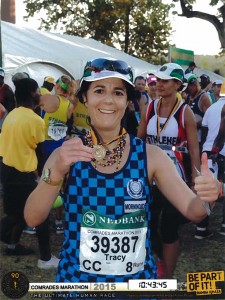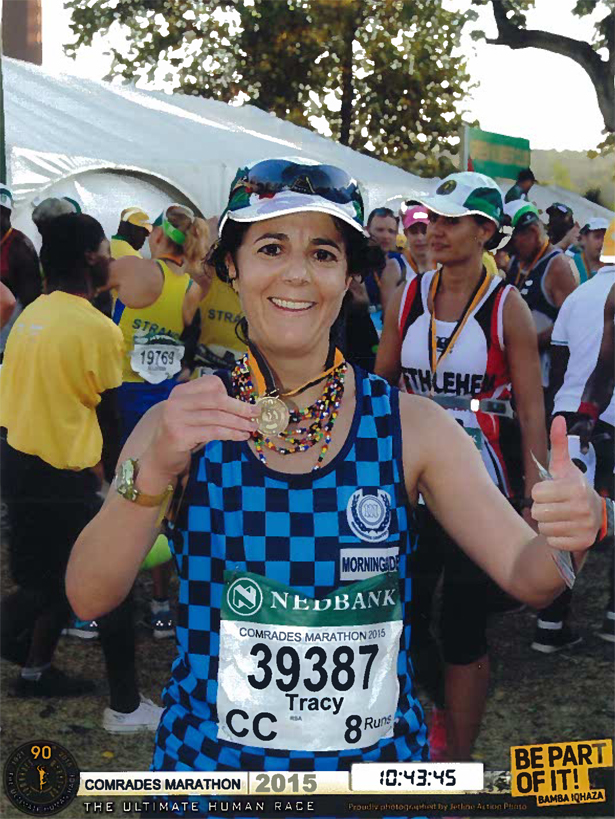 2016 is an incredibly special year for Tracy, as she celebrates 21 years of working at luxury safari operator, Wilderness Safaris and will be competing in her 10th Comrades Marathon, a huge achievement in ultra-marathon running, particularly for someone who became a runner by accident!
After taking up running to get back into shape, Tracy went head first into the Two Ocean Marathons, one of the toughest in the world, after making a bet with a colleague who didn't believe she could finish the gruelling route.
"He looked at me and laughed, saying, 'You'll never be able to do it – it's one of the toughest marathons.' His words immediately challenged me and I was determined to prove to him that I could do anything I wanted to do! At this stage of the evening he'd had a few drinks and I suggested that we bet on it! He said that I would not be able to complete it, while I said I would – the bet was on… I challenged him to pay me £900 if I completed the run. This money would go to Children in the Wilderness."
In her first year of running Tracy raised around £3665 and since then she has run 10 consecutive Two Oceans Marathons, known as the 'world's most beautiful ultra-marathon' and has finished nine consecutive Comrades Marathons, 'the ultimate human race'.
What makes Tracy's achievements even more special is that she has raised more than £45,780 for charities in Africa through her running, supporting Children in the Wilderness, the Starfish Greathearts Foundation and the Wilderness Wildlife Trust.
To read more about Tracy's inspirational running and charity fundraising visit www.wilderness-safaris.com/blog/posts/my-big-year-an-interview-with-tracy-bamber
Lorena Puica, Founder of iamYiam.com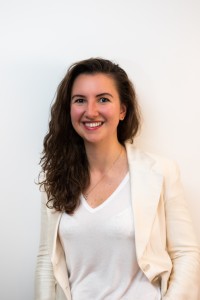 Lorena's journey from leaving home in Romania at the age of 17 with 300 euros in her pocket, to founding her own social wellbeing hub, iamYiam.com, via the world of finance is remarkable.
Serious health problems led Lorena to turn her back on traditional medicine and discover the benefits of natural health. Last year, she left her City job to set up online natural health and wellbeing hub, iamYiam.com, whose aim is to improve the health and wellbeing of 1 billion people by 2025. A bold statement indeed, but Lorena is not one to shy away from a challenge!
At only 31 years old, Lorena has gained four degrees in finance and business, published a book on microfinance at the age of 26 and gained eight years of investment management business development and strategy experience across Europe, the Middle East, Africa and Asia. She speaks four languages and not only pushes her mental boundaries but also her physical ones.
Last February, she ran seven marathons in seven continents in 10 days finishing in Antarctica (world record pending!). She has also climbed Kilimanjaro in four days and her first ever extreme adventure was walking 861km in 19 days (about 46km per day – without any rest days).
iamYiam.com is set to be a game changer for the wellness industry and Lorena is definitely an entrepreneur to watch. Hailed the Airbnb of Natural Health Experiences, iamYiam.com brings together quality practitioners of natural health in London (e.g. meditation, yoga, acupuncture, nutrition etc.) with consumers and makes it easy to book the best experience for exactly their needs and goals.
Denise Leicester, Founder of ila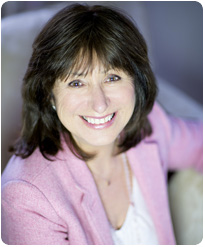 A qualified nurse, aromatherapist, yoga teacher and yogic healer, Denise's hands-on experience extends from the rural communities of India to the Dubai royal family, and spans Eastern and South American healing traditions.
In 2005 Denise developed a unique concept of wellbeing that addressed the inner essence through the skin, an absolutely pure product range created in complete harmony with nature and delivered with conscious, healing intent.
She spent the first 12 months of the company's inception researching, travelling and sourcing the purest ingredients from the most ethical international farmers and growers- simple but extraordinary people who inspired her with their deep love of the earth.
From women of the ancient Berber tribe in Morocco to a co-operative of farmers in India, Denise champions the extraordinary tribes and indigenous communities who 'hold the world' for us and reminds us how vital it is for us to truly vale and support them if existence is to continue.
Debrah Dhugga, Managing Director of DUKES LONDON and the soon to open DUKES DUBAI (September 2016)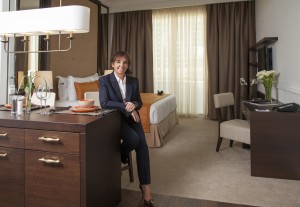 Debrah Dhugga, Managing Director of the luxury Hotel Group DUKES, is one of the few female MDs in the hospitality industry. Already, this makes Debrah extra aware of the importance of her position and the extent of her influence on fellow women, especially younger generations. Debrah's dedication to this cause is clear in her recent placement on the Northern Power Women's Top 50 Power List, along with previous recognition such as the Business Women Mentor of the Year Award back in 2013.
In the past, Debrah has taken pride in mentoring students under the Savoy Educational Trust mentorship programme and has encouraged mentoring and support of female managers as a founder of the Leading Ladies of London networking club. More recently, Debrah hosted a lunch at DUKES for the Women in Journalism initiative, showing her support of females in positions of success and power in industries wider than just hospitality.
As well as wishing to impart her wisdom and experience on younger generations and mentees, and to lead the way in diversifying the work place, Debrah easily relates to fellow successful female businesswomen from across the world. As the head of an ever expanding luxury hotel brand, soon to open its doors in Dubai, Debrah flies all over the globe on business. Drawing on personal experience as a frequent solo female business traveller, she created the Duchess Rooms at DUKES, a unique category of luxury accommodation that caters solely to the solo female traveller. With pampering toiletries from REN, female amenities, and a personal welcome note from Debrah herself, this is the dream set up for any female traveller, serving to make business or leisure trips that little bit easier for women travelling alone.
We'd like to extend our admiration to Debrah for all the work she has done and continues to do to celebrate the place of women in her own industry, and in the wider business world.
And last but not least…we couldn't forget our own MD at Grifco, Claire Griffin!
Claire Griffin, Managing Director of Grifco PR

Claire wanted to run a boutique PR company that nurtured the needs of its travel clients. In May 2012 she set up Grifco, which now has over 45 of the top travel, spa and beauty clients in the world.
Claire has 24 years' experience in luxury PR working on high-profile global campaigns, but she started out, armed with a degree in Law and American Studies, as a journalist for The Chester Chronicle & Evening Leader.
She moved into public relations in 1990 with one of the UK's biggest PR agencies, the Grayling Company, and three years later took up a role as Account Director at Barclay Stratton PR. Always up for an adventure, Claire jumped at a fantastic opportunity to work in Sydney as Communications Director for one of Australia's leading law firms, Allen's.
On her return to the UK in 1998, Claire ran, developed and grew business for Columbus Communications, sister company to ZFL (now named PRCO), looking after accounts including Four Seasons Hotels Worldwide, Mediterranean Experience, Cap Juluca in Anguilla and Rome Cavalieri Hilton.
When she is not heading up the Grifco team, Claire is busy being a mother to two young boys. We admire how she effortlessly manages to juggle work and family life, proving (to an office full of women) that you can have both! In her down time, Claire enjoys spending time with her boys, or going for a run along the River Thames.
Happy International Women's Day from the Grifco PR team x