Last night I was fortunate enough to stay at Mayfair's much-loved five-star hotel, DUKES LONDON, one of Grifco PR's longstanding clients (and as a Londoner dare I say it, one of my favourites from our portfolio!) As I was about to discover, DUKES takes Christmas very seriously in more ways than one, which is one of the reasons it is such a special place to stay over the holiday period. You only need to take one look at its stunning meteoric shower of Christmas lights over the entrance to know you're in for a special time.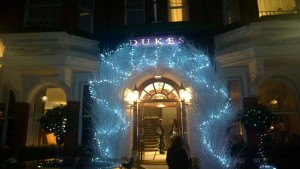 As I stepped in to the hotel's reception area, I gazed in awe at DUKES' stunning Christmas tree which we have come to know and love very much here at Grifco. Its grandiose, familiar position in the corner complete with twinkling lights and stylish decorations never cease to make it a great talking point when arriving at DUKES, and also has the effect of making you feel instantly at home.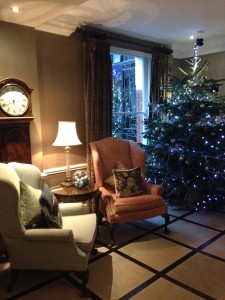 Situated in the heart of bustling St James, close to iconic landmarks such as Clarence House and Buckingham Palace, as well as the world famous shopping streets – Bond Street, Jermyn Street and Oxford Street – DUKES is the ideal location to base yourself at whilst getting some serious Christmas shopping done! After a rather exhausting day marching around the nearby shops on my own, I was glad to be able to return to the comfort of my very own 'Duchess Room', a discreet service tailored to female business and leisure guests who are travelling on their own.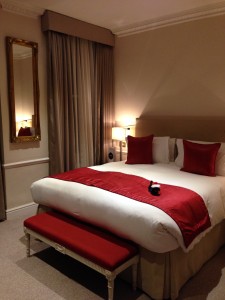 Women staying in a Duchess Room can expect the following feminine touches, as standard:
A personal welcome card from DUKES' Managing Director, Debrah Dhugga, one of the only female hotel MDs in London
A female room attendant to escort guests to their rooms and handle all room service and housekeeping requirements
Makeup mirror, hair dryer and styling accessories positioned at easy reach from the dressing table
Female slippers
Fresh flowers and a complimentary fruit bowl is on offer
Female amenities, including a sewing kit, in the bathroom
A choice of glossy lifestyle magazines laid out on the dresser or coffee table
A quiet corner table, available on request, allocated to female guests dining alone at the hotel's signature restaurant, THIRTY SIX By Nigel Mendham
As I settled down for a warm and cosy night in my Duchess Room, inside and away from the rain, I slipped on my slippers…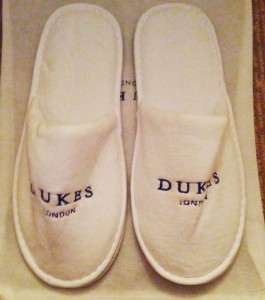 …drew a bath using my lovely REN products…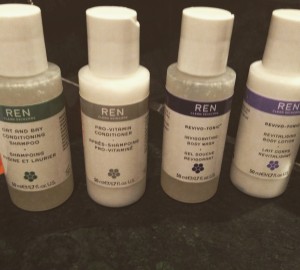 …and caught up with my old friend, DUKESY!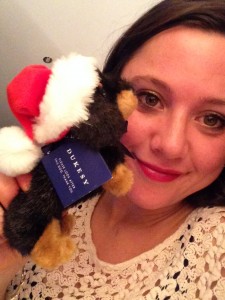 Knowing that tomorrow was going to be a beautiful day thanks to DUKES' dedicated concierge team's weather update left in my room during turn down service, I headed to bed and fell in to a deep sleep. The beauty of the hotel's location, as I was to discover the next morning, was how absolutely quiet and peaceful it is. Despite being on the doorstep of one of the busiest parts of London, it's impossible to hear anything other than the noise of your own snoring!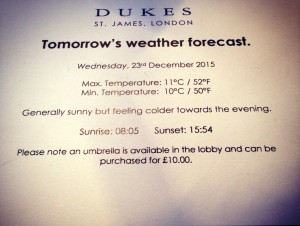 Having been woken up by the friendly receptionist from the wake-up call I had requested the night before, I got dressed and made my way downstairs towards breakfast, feeling even more Christmassy just looking around at yet more beautiful decorations dotted around the hotel.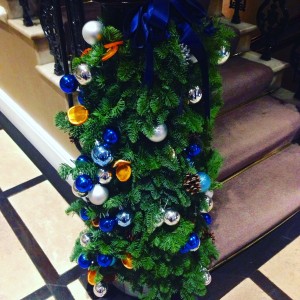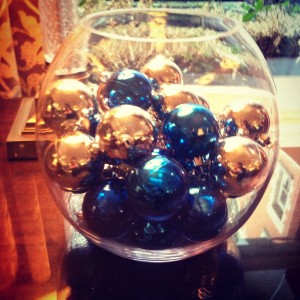 While I'm not really one to skip breakfast, it was good to know that DUKES caters for the hardcore caffeine-lovers as well, with its strategically placed coffee station placed right by the hotel entrance. Great for those either on the go or rushing out to finish any last minute Christmas shopping!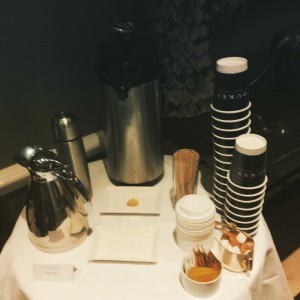 With my own Christmas shopping out of the way, I smugly headed downstairs to THIRTY SIX where my biggest decision of the day was what to choose from the extensive menu. As a gluten-free, dairy-free guest, it was comforting to see that Executive Head Chef Nigel Mendham had catered to people like myself. I promptly chose a delicious berry smoothie (good to stock up on those antioxidants after all those Christmas parties!) followed by a soya cappuccino and some gluten free toast with jam.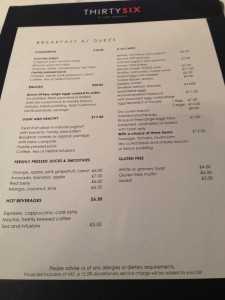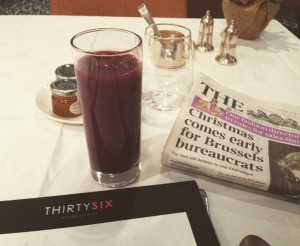 Feeling fueled up and ready to embrace the day, I stepped outside and took in the beautiful Christmas light display again – still impressive as ever, even in the daylight.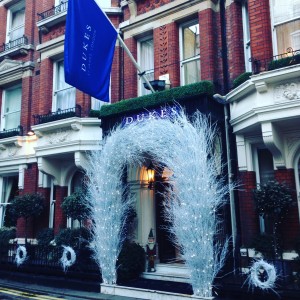 After all that walking I'd done yesterday, I decided to take on London a different way, exploring the neighbouring sights like Green Park on one of DUKES' bikes, available on a complimentary basis to guests staying at the hotel.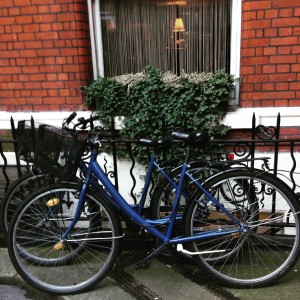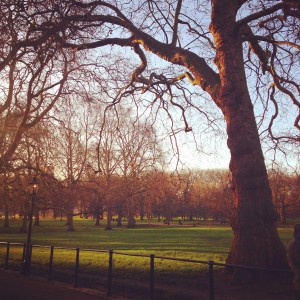 Even as a born and bred Londoner, there really is no other experience quite like staying at the quintessentially British DUKES LONDON to make you appreciate this beautiful city and all it has to offer, especially at Christmas time.
Merry Christmas one and all!