This month I was lucky enough to head out to the acclaimed 'paradise on earth' that is Hillside Beach Club in Turkey. Located on the sparkling Aegean coast, it took me only minutes to see that this was certainly the case. Having never been to Turkey before, I didn't know what to expect, but this beautiful corner, bursting with nature and surrounded by turquoise waters definitely exceeded all expectations I had.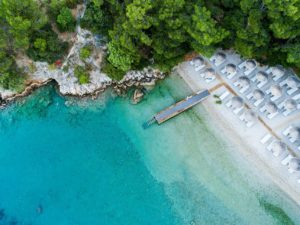 The group and I arrived at the hotel on beautifully hot day, receiving a lovely welcome from the warm and friendly hotel team, who made us feel so comfortable throughout our entire stay. Our golf buggies led us to our rooms which are all set back into the hills, overlooking the rest of the resort, meaning they all offer striking views of the sea and the golden beach below. The outdoor bathroom and spacious terrace immediately struck me, making it feel much more Thailand than Turkey! We quickly settled in and headed straight down to one of Hillside's three beaches for a relaxing swim in the wonderfully warm waters. The resorts two other adult only beaches Silent Beach and Serenity Beach are true slices of paradise, and the ultimate place to unwind where there are no children, phone signal or Wi-Fi. Serenity Beach also has a fresh barbecue cooked every day so you don't need to head back to the resort for lunch.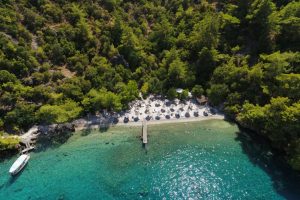 The food at the resort however is second to none, with a hotel buffet like nothing I have ever seen before, filled with fresh salads, grilled fish and meats and desert counters to make your mouth water. Although I could have happily eaten every meal here, Hillside Beach Club has two other restaurants, Pasha, which sits right by the water and offers fresh Mediterranean food, and the Italian restaurant which also transforms into a casual beach bar during the day.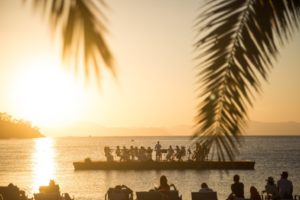 Although I could have spent the entire four days at the resort, the local area has a lot to offer, so we headed out on a tour of the ghost town of Kayakoy. Just 20 minutes from the hotel, this town is steeped in history from Ottoman times, showing the physical effects the war had on Turkish and Greek communities. On our morning out we also visited a local restaurant for a traditional Turkish breakfast, filled with the country's best culinary delights.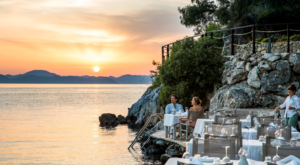 Evenings back at Hillside Beach Club were some of my favourite times, as the sun sets we headed down for a delicious cocktail at one of the various beach bars, before the resorts resident DJ and entertainment team headed out to put on a spectacular beach party. A live saxophonist and DJ brought people out to dance the night away.
After four days at Hillside, I was far from ready for my trip to be over, and I will definitely be heading back to this piece of paradise on earth as soon as I can.