Freelance journalist and fashionista Amanda Bernstein gives us her expert tips on what to pack (and wear!) for a safari trip of a lifetime with Wilderness Safaris…
A safari holiday is one of the most magical vacations one can take, especially when being hosted by the incredible Wilderness Safaris, who operate camps all across Africa – I was lucky enough to be staying with them in the Namibian Desert. It's often a trip of a lifetime, so you need to ensure you pack the correct clothes and toiletries to be fully prepared for your amazing adventure. Be sure also to check visa requirements of the country you're visiting as soon as you book as some embassies can take a while to complete.
You don't need to pack much – 'less is really more' in the safari world. Most of the luxury safaris offer an express laundry service where clothes are washed and returned to your room within 24 hours. You will need to be aware of the very strict luggage weight and size restriction in place so check before you travel the specific requirements – chances are you will need to take a soft bag of a certain size (especially for a flying safari).
Clothes
The best type of clothes to take are those made from natural fabrics which will keep you as cool as possible: cotton and linen are your best bet. Try to organise your outfits so they all mix with each other in basic neutral tones of beige, cream, grey, brown and khaki green (but not camouflage). This isn't a fashion show – it is a safari where you will look out of place in anything other than practical clothing.
You should keep your body covered up as much as possible, both to avoid sunburn and to avoid being bitten. Long sleeve T-shirts teamed with a fleece are best with a long pair of safari (combat style) trousers.  You can peel off the layers as the sun comes up, but early mornings on safaris are often very cold, even in the summer months. If it's winter, consider packing a warm hat and gloves.
A sun hat is a must – the larger the brim the better in order to protect your neck and face. Take a cotton scarf too so you can tuck it around your neck if the sun gets too hot. It is also a good idea to take two pairs of sunglasses in case one breaks or gets lost.
In terms of quantity of clothing, for a 3-day safari considering taking the following:
3 long sleeve T shirts
3 short sleeve T shirts
2 vest tops
2 long pairs of trousers
1 pair of shorts
2 fleeces
Lightweight jacket
Underwear
Walking socks
Light-weight socks
Two pairs of closed shoes – one should be a sturdy waterproof pair of hiking shoes, the other a lighter weight pair such as trainers
Swimming costume/trunks
Flip flops or open toe sandals for daytime after a swim – but ensure when wearing that insect repellent is liberally sprayed onto feet and ankles
Toiletries
It is imperative to ensure you pack any medication (including any anti-malarials) in your hand luggage, just in case it gets delayed or lost in transit somewhere. You will need to think carefully about all your essential toiletries you use on a daily basis, as it may be difficult to buy anything when you are on the safari – and you may need to purchase the travel-sized varieties to save on space.
Take all your usual toiletries with you but forget the mousse and hairspray – there is really no point in even considering bringing these. And also leave your straighteners at home, because the humidity will see to your hair frizzing at every opportunity, so best just to tie it back with a hair elastic!
Toiletries should include:
A high SPF sun cream (minimum SPF 50) – bear in mind it needs to be reapplied often
A good quality insect repellent – take a larger size for use after a shower and another for your bag to top up during the daytime
Hand sanitizer – comes in handy when eating while in the bush
Lip salve, Vaseline or nude coloured gloss – to ensure lips stay moisturised
The camps provide their own gorgeous environmentally-friendly shampoos and conditioners, so you don't need to worry about packing these. Plus, their in-house products are totally bio-degradable so much kinder to the surroundings!
Other Essentials
Some other things not to forget to pack include:
Camera
Telescopic lens
Chargers for all your equipment
Binoculars
Extra memory card
Small holdall or rucksack for day trips
A note on the binoculars, I've heard that you get better results from using the best rangefinder for hunting that is a single lenses for nature watching. I don't know about you but the dual lenses always makes my vision difficult. It is important that you leave valuables and jewellery, including designer watches, at home. A safari should be a real vacation in every sense, without having to worry about what you are wearing. Forget fashion – think fun!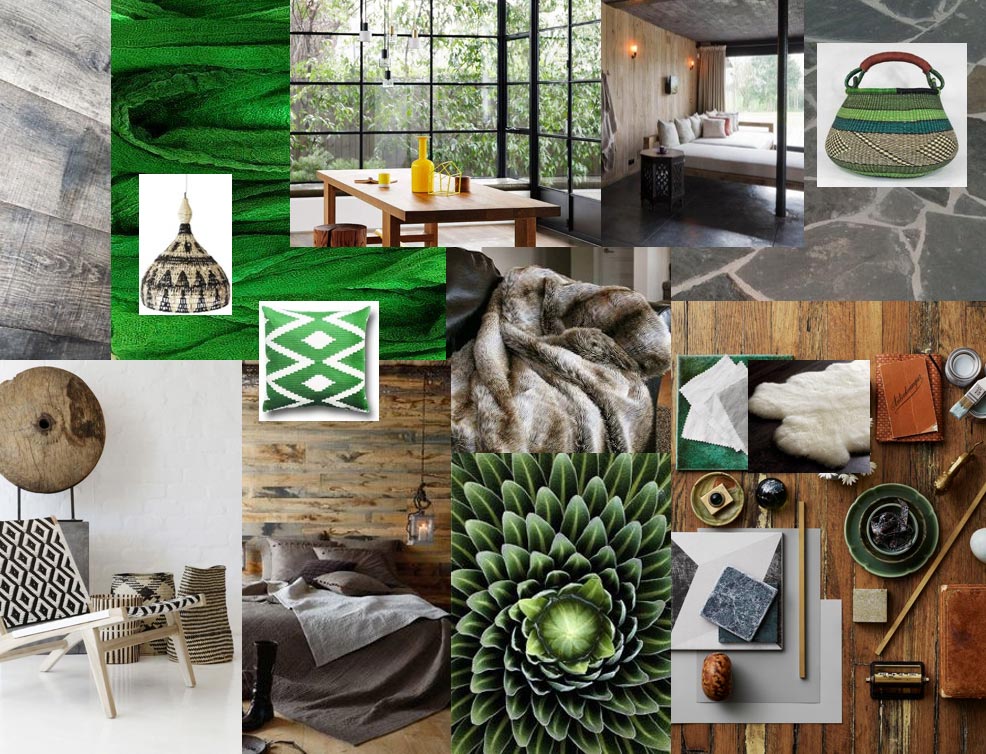 COMING SOON: Bisate Lodge in Rwanda. Match your fashion to their colour scheme with this bespoke mood-board created by Artichoke Design…
Amanda stayed at Hoanib Skeleton Coast Camp, Little Kulala, and Serra Cafema – three of leading safari tour operator Wilderness Safaris' luxurious camps in Namibia.
By Amanda Bernstein