In May, I had the privilege of accompanying five esteemed journalists on an unforgettable journey to Quinta do Lago, a renowned European sporting and lifestyle resort in the scenic Algarve region. Our purpose was to delve into the resort's recently launched surprise package offering, which aims to provide a tailored and remarkable experience for each guest. Prior to our arrival, the journalists were kindly requested to fill out a comprehensive form detailing their holiday preferences, from fitness activities to culinary indulgence, allowing us to curate five distinctive three-day itineraries that perfectly aligned with their desires.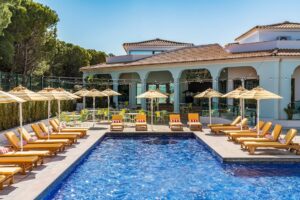 As we stepped foot into the charming and boutique-inspired premises of The Magnolia Hotel, one of the resort's more affordable accommodations, our group was instantly greeted with a warm and sincere welcome from the affable hotel team. Contrary to its modest label, The Magnolia Hotel proved to be a haven of comfort and convenience, boasting spacious rooms equipped with every amenity one could wish for. Moreover, it's convenient proximity to a wellness area, comprising a well-equipped gym, sauna, steam room, jacuzzi, and a serene outdoor pool, further elevated our experience.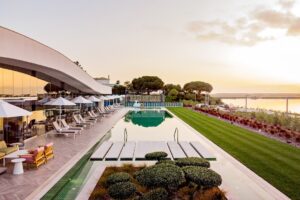 Once settled in, our group embarked on a brief tour of the resort's exquisite surroundings, exploring the captivating Q Farm, the picturesque lake, and the alluring beach. Our journey culminated at the famed Bovino Steakhouse, where we were treated to an extraordinary gastronomic feast. The culinary offerings at the resort are unparalleled, and we savoured a delectable sharing platter featuring three different cuts of steak accompanied by an array of side dishes. As we indulged in this culinary delight, we also had the pleasure of sipping on locally produced red wine. Over the course of our stay, we managed to experience seven out of the resort's thirteen remarkable restaurants. Among the standout dishes were grilled seabass, delectable fish tacos, and the freshest of vegetables sourced directly from Q Farm.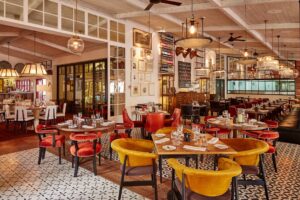 Given the personalised itineraries crafted for each journalist, certain activities were enjoyed individually, while others were shared as a group. Some of these included a rather sweaty padel class, an authentic Portuguese cooking workshop, watersports adventures, a scenic tour of the Ria Formosa Nature Park, and a traditional boat excursion that involved clam picking and indulging in oysters.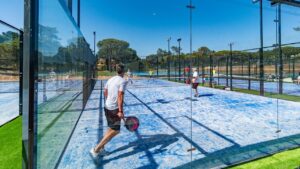 Although the resort itself provided an abundance of delights, we couldn't resist exploring the captivating surroundings. One such expedition led us to Loulé, a city brimming with Moorish influences and remnants of its North African heritage. During our immersive tour, we marvelled at the historic excavations beneath the castle and climbed the Matriz de São Clemente bell tower, boasting panoramic views of the city.
Our three-day adventure was filled to the brim with captivating experiences, yet the beauty of this surprise package lies in its flexibility and adaptability to suit individual preferences. I look forward to returning to Quinta do Lago to relish this exceptional experience and to explore even more of the resort.