A Postcard from… Marbella
The all new Ikos Andalusia finally opened this May in the glorious Costa Del Sol. Despite a postponed opening and travel traffic light systems, Spain is now on the UK's amber list, and double vaccinated travellers can miraculously visit the country on holiday without having to quarantine on return.
Arriving at Ikos Andalusia, the first feeling that hits you is relief, total and complete relaxation descends as you feel the breeze of the Med and gaze happily out at the Spanish mountains framing the picturesque hotel. For those in the know, you can spot the distinctive design tells of Studio Gronda, who have created a serene and sophisticated oasis at Ikos Andalusia. Classic Spanish architecture pairs beautifully with tropical lighting and glamorous décor. It makes for a warm tropical embrace, imbued with all the nostalgia of holidays in the sun gone by.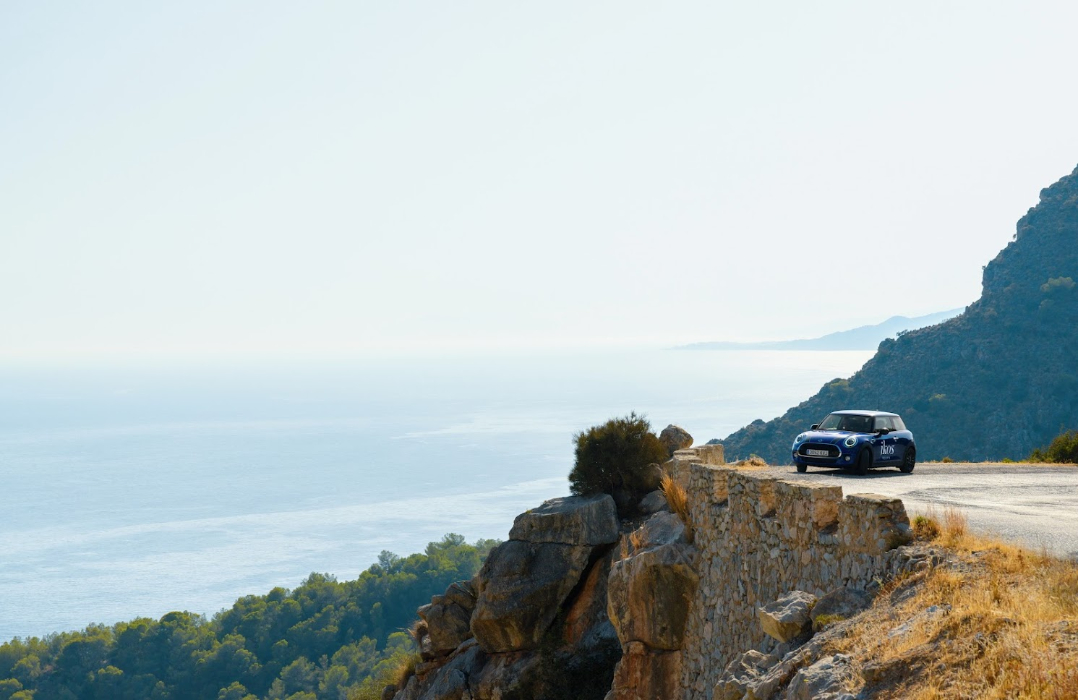 The magic of Ikos lies in its ultra all-inclusive offering, whereby guests can opt to hire a Mini for the day and set off on an exploration of the local area. Ikos Andalusia is set along the sparkling coastline of Marbella in southern Spain, where historic museums, private beaches and luxury golf clubs offer a world beyond the parties and nightclubs that once gave the area fame. No doubt however, for many of us, the first holiday after lockdown will ideally entail less exploring and more lounging, which Ikos Andalusia offers in abundance too.
The hotel has a wide selection of beautifully designed indoor and outdoor pools. Lazy days spent looking out at the Med are interrupted only by tempting cocktails designed by award winning mixologist Mariam Beke or re-fuelling at one the resort's seven outstanding restaurants. Highlights include Restaurant Olivia, where, amid spectacular views of the vibrant hotel gardens, you can indulge in a feast of authentic Spanish dishes such as freshly marinated sea bass, steaming seafood paella or the classic calamari con chorizo.
No holiday invites such a happy combination of recreation and relaxation. For the young, the old, the fast and the slow; take it from me, Ikos Andalusia is a bucket list trip for every type of traveller.